DC's new kid-focused, female-led superhero line Superhero Girls is heading to toyshelves soon. A new interview with the range's designers reveals that first, the toys had to be tweaked to be a bit more heroic: at the behest of the little girls they're aimed at, as well as a team of "feminists, bloggers, and academics".
In terms of toys, DC Superhero Girls will launch with both a range of action figures—a relatively rare prospect for girl-targeted toylines, as action figures tend to be a boy-dominated market—and a larger-scaled series of dolls. The first six are based on the new tween designs for Batgirl, Poison Ivy, Supergirl, Wonder Woman, Harley Quinn and Bumblebee—but, as toy designer Christine Kim and Mattel Chief Operating Officer Richard Dickson explain, the initial figures were seen by test audiences as not being "superheroic" enough. Not the best thing for a line of superhero toys.
Researchers found that girls didn't want the superheroes to be too girly, a problem with the first round of dolls that Mattel developed. One girl complained that the toys looked "more pretty than superhero," and another pointed out that Poison Ivy's scarf would only get in the way during a fight. Wonder Woman, meanwhile, was too skinny and not athletic enough.

Kim, the toy designer, instructed her team to use gymnasts, dancers, and basketball players as primers for sculpting more muscular versions of the dolls and action figures. "We wanted to have this very strong, toned body, but keeping in mind that they are still in high school, so they're not fully mature yet," Kim says. "But they still look like they can save the day instead of being saved." They also stuck with existing colors, leaving Supergirl's cape red instead of shifting to pink.
Kudos to the little girl who pointed out that Poison Ivy thing. See, even they think about practicality! While the final dolls are still svelte and small-waisted, they at least look like they have some more muscle tone than a typical doll. It's also relieving to hear that Mattel didn't go with their gut and try to make them more appealing to girls just by turning their classic superhero costumes into a morass of pink.
But interestingly, the interview goes on to mention that beyond getting the initial feedback from the actual target audience—superhero-loving little girls—after finalizing the designs with Warner Bros and DC, Mattel consulted a team of "feminists, bloggers, and academics" to get consumer feedback for the completed look of each hero. It's interesting that Mattel, WB and DC had so much riding on Superhero Girls that they went this far to make sure the final designs were well received by a female audience. I mean, it's not every day you consult academics to make sure your Wonder Woman doll is up to scratch. The extra effort seems to show though, as all the designs we've seen so far have been great.
G/O Media may get a commission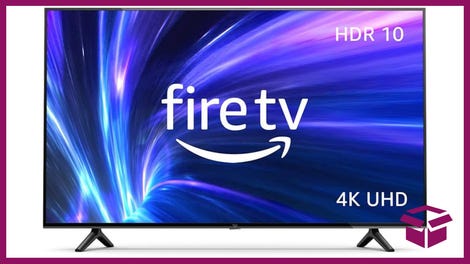 42% Off
Amazon Fire TV 50" 4K Smart TV
Clearly, judging by the test responses, there's a market for cool superhero toys aimed at young girls—and so far, DC Superhero Girls looks like it's doing a pretty good job of that. It's only a good thing if it's getting more kids into the wonderful world of comic books!
[Bloomberg via The Mary Sue]
---
Toyland: We love toys. Join us on Facebook or follow us on Twitter.