Facebook returned to President-elect Trump's 5th Avenue lair today, but you won't hear the company talk about it. Joel Kaplan, Facebook's vice president of public policy, was meeting with Trump himself to discuss...well, Facebook declined to comment when we asked.

Part of Kaplan's job is wheeling and dealing with Washington, but it comes the day after that big photo op that was Trump's tech summit. As you can see in the photo above, Facebook board members Sheryl Sandberg and Peter Thiel got poll position next to Trump and Vice-President-elect Mike Pence. Facebook's CEO Mark Zuckerberg was notably absent.
Many of the tech CEOs from companies like Microsoft, IBM, Google and Apple didn't say anything of substance during the brief period of time the meeting was open to the press. According to the New York Times, the closed-door meeting covered vocational education, immigration, trade with China, and using "data analysis technology to detect and help get rid of government waste."
It's a tough line to walk for these typically liberal technology executives, but it seems that just about all of them have resigned from commenting on any of Trump's ideas or policies since his election. Facebook, to its credit, did say yesterday that it wouldn't build a Muslim registry if asked by the Trump administration. That's a start, I guess.
G/O Media may get a commission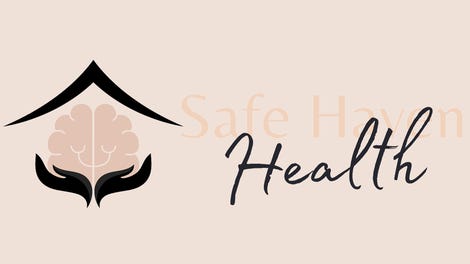 Addiction counseling
Safe Haven Health
Kaplan worked in the George W. Bush administration as the deputy chief of staff for policy. Hired by Facebook in 2011, he joined the company's DC office right as their meteoric rise invited intense scrutiny from Congress. Kaplan is assuredly a Republican, which proved useful when, after Gizmodo reported on Facebook's trending news team and allegations it was suppressing conservative news, the company rolled him out to do conservative outreach.
I sure do wish we knew what Kaplan and Trump were discussing, but I'd bet it was something along the lines of how the government shouldn't regulate Facebook, among other things. I've been told in the past by a former senior Facebook employee that one of the company's greatest fears is government regulation. It makes sense that Facebook would be a target for regulation, considering their huge stash of personal data and increasing control over what hundreds of millions of people read every day. Under the Trump administration, though, Facebook is probably in good hands.
Peter Thiel, who was also one of Facebook's first investors, is a dedicated Trump supporter and donor who spoke in support of his nomination at the GOP convention in July. Thiel is now a member of the transition team. On Wednesday, Trump on called Thiel a "special guy" and joked about how he was dictating who would and wouldn't come to summit. Alex Karp, the CEO of secretive data analytics startup Palantir, was also there. Palantir has a significantly lower valuation than just about every other company that attended the meeting, but it makes sense considering Thiel is their chairman and co-founder.
In April, Gizmodo reported how some Facebook employees used a company poll to ask Zuckerberg whether they should try "to help prevent President Trump in 2017." Now that Trump's America is upon us, I wonder what those same Facebook employees are thinking.
Hit me up at william.turton@gizmodo.com