This week, building your own earthquake sensor, turning trash into speakers, hacking Minecraft to include carbon emissions, treadmill conference rooms and more.
1. Vibroy Portable Vibrating Speakers Use Everyday Objects to Blast Your Tunes
You can turn anything from pots to old boxes into speakers.
2. Build a DIY Earthquake Sensor
You'll know when the next big one is about to hit.
3. We've Seen Treadmill Desks, Now there are Treadmill Conference Rooms
For when the boss thinks workers are getting flabby.
4. Microsoft "Eye On Earth" Project Uses The Cloud for Environmental Science
Using the cloud for the greater good.
G/O Media may get a commission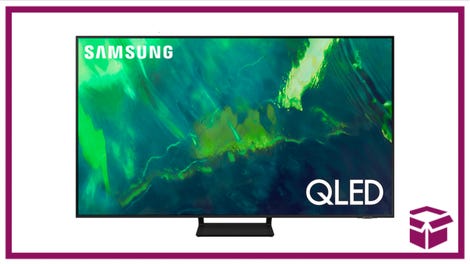 35% off
Samsung Q70A QLED 4K TV
Save big with this Samsung sale
If you're ready to drop some cash on a TV, now's a great time to do it. You can score the 75-inch Samsung Q70A QLED 4K TV for a whopping $800 off. That knocks the price down to $1,500 from $2,300, which is 35% off. This is a lot of TV for the money, and it also happens to be one of the best 4K TVs you can buy right now, according to Gizmodo.
5. Solar Charging Meets Social Networking With Changers
Everyone loves solar and social media.
6. This Plane Will Fly Around the World on 100% Solar Power (Video)
It will be one phenomenal trek.
7. Cool New Online Atlas Spotzi Helps You Discover the World
You'll want to check out this interesting atlas and see the world a little differently.
8. Hacking Minecraft to Include Carbon Emissions
An awesome way to hack Minecraft and even get the weather to change based on how much you're polluting.
9. Boneless Robot Inspired by Squishy Sea Creatures Walks on Soft Legs
It's pretty creepy, but amazingly cool.