And the winner for cheapest solar project in the world goes to...Mexico.

In a shocking result at a recent Mexican energy auction last Wednesday, a solar developer put in a bid for a project that would generate electricity at a rate of $17.70 per megawatt hour. That would make it the cheapest solar project anywhere under the sun.
The same auction accepted 15 total bids from solar and wind developers and the average price for the solar projects came in $20.57 per megawatt hour. The Mexican government said it was "one of the lowest prices achieved internationally."
The cheapest bid came from Italian solar developer Enel, which also won three other bids. Together the four projects are the first, second, fourth, and fifth lowest bids globally for any solar project according to Electrek.
"Most of the developers that are in there are major developers," Greentech Media Research Americas solar analyst Manan Parikh said. "We've seen them before, either in Mexico or in the broader region. I don't think there are any surprises in who is winning."
Enel, for example, employs 70,000 people worldwide and is undertaking major renewables projects around the world. That includes a 320 megawatt wind project to power Facebook's Nebraska data center. The large market and capital behind the companies are allowing them to take risks and submit such low bids.
G/O Media may get a commission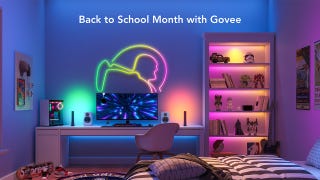 Back to School
Back to School Month with Govee Sale
The projects are expected to go online in 2020 and will have a total generating capacity of 2,562 megawatts. That's enough energy to power 420,000 average Americans homes and will ostensibly go a lot further in Mexico.
The rock bottom bid of $17.70 per megawatt hour edges an October Saudi Arabia bid that came in at 17.86 per megawatt hour. According to Electrek, its the 16th time a new record low has been set since 2013.
What's more amazing still is that the record low price set at auction just four years ago was $83.00 per kilowatt hour. The new record low price represents a 470 percent drop over that period.
At the same auction, wind bids were equally ludicrous, including a low bid of $22 per megawatt hour, which Greentech Media said was almost half the price of last year's lowest bid in Mexico. The rapid drop is due to assumptions about advancing wind turbine technology as well as the scale at which the companies are operating.
According to Dan Shreve, a partner at renewables firm MAKE Consulting, the project could be profitable despite the big drop in price:
Our findings showed that although the bids were indeed aggressive, the market would be able to support such pricing in light of the wind resources available at the awarded site, and concessions made throughout the value chain.
Mexico has a plan to get 35 percent of its energy from clean energy sources by 2024 and 50 percent by 2050. It has also committed to cut its greenhouse gas emissions 22 percent by 2030 under the Paris Agreement.
Solar power is going to be crucial to averting the worst impacts of climate change. But it's not existential dread that's moving the needle toward solar and other forms of renewables. It's cold, hard cash.