Microsoft's Project Pink—sorry, Kin—in a sentence: It's the phone I'd beg my mom for if I was 15 again. And didn't want an iPhone.
The gawky teenage offspring of Windows Phone 7 and the Sidekick comes to Verizon this May. Kin isn't a smartphone. It doesn't run apps; you can't install programs. It's a hyper-connected social networking phone aimed at teenagers, hipsters and Perez Hilton. It's the Zune Phone, come to life, plugged into Facebook and Twitter and... MySpace, pulling all of your friends and feeds into a single stream. It's fundamentally designed to share stuff—photos, videos, whatever—with people in a way that no phone out there comes remotely close to. It's the most seamlessly connected phone on the planet. But it's not for you.
Microsoft made a curious decision, one we'll consider in greater depth later, to actively segment their audience with two completely different phone platforms—one for everybody, and then another aimed at Facebook-addicted teens (and older), though that's what Microsoft is doing. In development for years, it's built on the same core as Windows Phone 7, and shares some features—totally cloud-based contacts, with Zune providing the music and video experience—but is effectively a completely different platform. Still, even project lead Roz Ho calls Kin a "new member of the Windows Phone family."
G/O Media may get a commission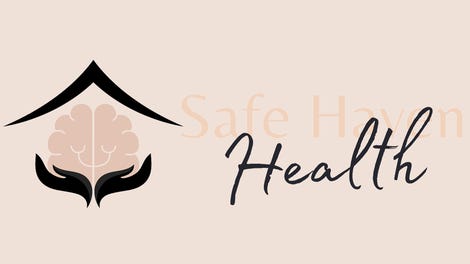 Addiction counseling
Safe Haven Health
The Phones: Kin One and Kin Two
There are two phones, both made by Sharp, who made the Hiptop phones you better know as Sidekicks:
Kin One, formerly codenamed Turtle, is the more interesting of the two phones, a squircle-shaped slider that literally fits in the palm of your hand. It's got the least impressive specs—a tinyish 320x240 screen, 5 megapixel camera, VGA video recording, 4GB of non-expandable storage, less RAM.
Kin Two, aka Pure, is a pretty standard looking slider that looks like it could've come from any Korean maker, but the specs are beefier: 480x320 screen, 8 megapixel camera, 720p video recording, 8GB non-expandable storage. Both run on Nvidia's Tegra, as previously rumored.
For the most part, Tegra's able to power the whole experience, which is slickly animated, with lots of slides and swoops, just like Zune HD and Windows Phone 7, pretty nicely. On Kin One, we noticed a little bit of stuttering, nothing deal-breaking though. The camera shots, from what we've seen, fall in the "very good" range of cellphone camera quality. Both have thoroughly awesome keyboards, based on our quick usage. They're both pretty plasticky too, but not in an unexpected or bad way.
Hands-On Gallery


UPDATE: Hands-on videos are HERE
So, Uh, What Does a Social Networking Phone Really Do?
Kin's got three headline features: the Loop, the Spot and the Studio. If you've checked out Windows Phone 7 and its Live Tiles, the Loop will seem sorta familiar—it's basically your favorite people and feeds, with their statuses updated in real time (well, sorta, it's more like every 15 minutes unless you force a refresh) on your home screen. It's the first thing you see when you turn the phone on, and unlike a standard Twitter timeline, it has a collage-y look to it.
Like Palm's WebOS and Android 2.0, it integrates all of your contacts from Facebook and MySpace and Windows Live. There's no Facebook or MySpace app, because everything is integrated. Your profile picture's on the phone, and you can update Twitter, Facebook and MySpace simultaneously, for instance. The latest status updates from the friends you actually like show up in the Loop, but you can also deep dive into their profile, swiping to the right, where you can see all of their info from Facebook or MySpace or whatever.
The Spot is one of Pink's unique UI features—a dot, or spot, I suppose, permanently affixed at the bottom center of the screen, you drag anything you want to share, from websites to photos to videos to status updates, down to the Spot, along with the people you wanna share it with, and it's zapped over via the medium of your choice, like MMS or Facebook or email.
The Studio is the online portion of Kin, a website where all of your info is backed up, and you can view it like a timeline, with photos, messages, videos, call history and more arranged in grouped collages. Built on Silverlight, it's oddly perhaps the most impressive part of Kin, creating the most seamless phone-to-PC-to-cloud experience ever. Everything—every photo, every video, every message—is backed up in full resolution, with geotagging (so you can view all your photos on a Bing map), to Studio. (Which means that 8GB of storage goes a lot farther than it would otherwise, since the cloud is your storage.) Every change, like adding contacts, you make in Studio is automatically synced to your phone. And it can do just about everything your phone can, like share via the Spot or check out the Loop. Simply put, Studio is the model for what an internet-connected phone experience should be like.
Speaking of, Zune supplies the music and video experience. The killer feature? Music streaming over 3G and Wi-Fi, with full support for Zune Pass, so you have an instant connection to basically everything in the Zune library. (It's possible there'll be some kind of discount or package for the Zune Pass, but Microsoft is staying sealed on pricing.) It makes the iTunes model look positively archaic.
Oh, and BIG NEWS. There's a Mac syncing client. It's not a full Zune app, but it will let you sideload your iTunes and iPhoto pictures from your Mac onto the Kin. No, it doesn't work with Zune HD yet. No, Microsoft won't say if it'll work with Windows Phone 7. But we're hopeful.
Kin UI Gallery


The Basics... and What's Missing
The browser is a version of Internet Explorer, a souped version of the one on the Zune HD. It's got a standard email app that's the same core as Windows Phone 7 with ActiveSync and IMAP and POP (but re-skinned and with a limit of six email accounts). And of course, it uses Bing for Search, which is built in.
A few things are missing that might surprise you. Apps, like I said. But also any kind of calendar program (you can set basic alarms, though). And, for now, bizarrely, any way to upload photos to Twitter—photos are just for Facebook and MySpace for now.
There are no Facebook events. There's no basic GPS map for giving directions—just Bing maps for looking at photo tags, etc. For Bing maps, you have to go to the m.bing.com site in the browser, and of course you lose GPS when you do that. Strangely enough, there's no HTML formatting for emails, so many of your incoming messages might look awful.
No Xbox Live, like Windows Phone. Or games, period. A massive potential dealbreaker.
Worst of all for this crowd, there's no web video. No YouTube. As John Herrman says, "That's a big catch."
Where and When You Can Get It
The only thing we know so far is that it's coming to Verizon exclusively in May, and Vodafone in Europe in the fall. Microsoft and Verizon aren't talking about any kind of pricing—phones, plans, anything—but given the specs, it's clear that Kin Two is going to be more expensive than Kin One. Given the target audience, we'd be surprised if that was over $150. [Microsoft's Kin Website]