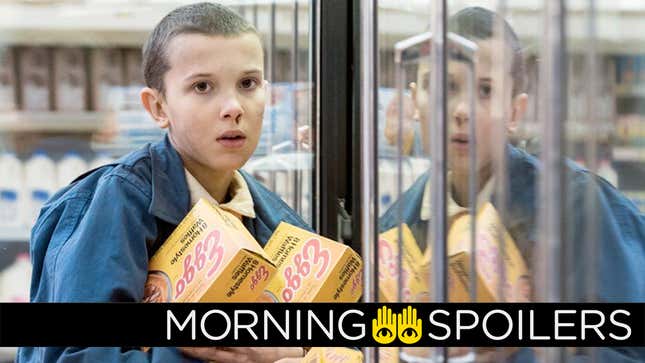 And confirmation that season two will be a little longer than season one. Joe Mangianello is full of praise for The Batman. Alan Menken talks about the new songs coming to Beauty and the Beast. The new Willy Wonka movie could be an origin story. Plus, a new look at the next episode of Supergirl. Spoilers Get!

Is AI Moving Too Fast? | Future Tech

Mission: Impossible 6
The film will now premiere July 27, 2018. [Coming Soon]
---
The Batman
Deathstroke actor Joe Mangianello is full of praise for Ben Affleck's approach to the movie:
When I met Ben we sat down and we talked about, you know, the role. We talked about the movie. His take is a fresh take but I think the audience is going to be surprised. Because it's a road that no one's really gone down that's completely integral to, you know, who Batman is. And I think it's gonna be refreshing but at the same time completely familiar. But it's going to take this franchise in a direction that I think A LOT of people are going to be really happy about. It's going to be gritty and action packed and cerebral and all of those elements that people love about Batman.

Ben's a great director, man. I mean the last movie that man directed won best picture. He's got an Oscar for writing. Like, this is all the components to go down as a… everything is lined up for a really really really great movie. Not only a superhero movie but just a great great movie.
G/O Media may get a commission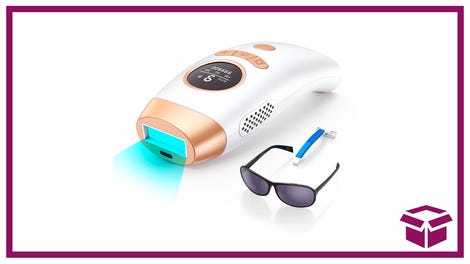 58% Off + Coupon
IPL Hair Removal Device
---
Willy Wonka
Producer David Heyman says the new film isn't a remake, but could end up being an origin story for the whimsical chocolate factory owner.
It's not a remake. They've done two films, quite different. But it's possibly an origin story. We're just in the early stages of it, working with a writer called Simon Rich, which is wonderful.
[/Film]
---
Beauty & The Beast
Alan Menken discusses the new songs being written for the film that will feature on the soundtrack alongside classics from the animated movie.
It ends up being a song called 'Our Song Lives On,' and it's done in a number of forms. The first time it's sung, it's Belle's father (Kevin Kline) singing as he's completing a music box, and basically it's [about], 'How does a moment live forever? How do you hang on to precious moments?' Then, it's reprised by Belle, and then it's the song that's actually over the end credits at the end of the movie. Disney hasn't announced it yet, but there's going to be some wonderful singer on the end credits song.

'For Evermore' is this moment where the Beast now loves Belle, and he realizes that she misses her father, and he acknowledges she's no longer a prisoner, and when she sees her father's in trouble, he says, 'Go to him, go.' And he voluntarily lets her go. He's basically singing about how he now knows what love is, as he watches her leave, and he's climbing up the turret of the castle as she recedes into the distance, just watching her go further and further away.
[EW]
---
Power Rangers
Get a close look at the costumes of Rita and the Rangers in some new images taken from a recent event.
---
Logan
Wolverine stands ready in a sombre new image from the film.


---
Stranger Things
Shawn Levy, who will return as a director of episodes 3 and 4 for the show's second season, teases that the series' return will focus on the cast of season one trying to move on from the events in the Upside Down and return to normalcy:
I'm not gonna say how much time has gone by. It is not the next day, I'll say that. And there are several new characters who I think several of them are going to be new fan-favorites because they're great, great new characters. But we are definitely sticking primarily with our core group, and what is different, how are they changed from the experience of last season… maybe 'normal' is never possible again.

Will Byers was in that Upside Down for a while. So Season 2 is about this determined desire to return to normalcy in Hawkins, in the Byers family, in that group of friends, and it's the struggle to reclaim normalcy and maybe the impossibility of it.
Levy also confirmed that the second season would be nine episodes long
[Collider]
---
Dead of Summer
The horror-at-summer-camp series has been canceled at Freeform. [TV Line]
---
Patient Zero
And speaking of cancellation, this planned series about the survivors of a global virus has been canceled before its premiere. [Radio Times]
---
Supergirl
Here's a brief new look at the next episode, giving us our first look at a live-action version of DC comics character Parasite.
---
Star Wars: Rebels
Here's a brief new synopsis for "Iron Squadron".
Ezra and Sabine team up to tame a rogue, young hotshot pilot and his crew who recklessly risk their lives in a fight to defend their home world from Imperial occupation.
---
Channel Zero
A new synopsis for the season finale, "Welcome Home", has been released.
After Lily is taken by Candle Cove, Mike puts himself in danger to save his daughter and confront his tormentor; Marla faces an impossible choice.
---
Ash vs the Evil Dead
And finally, here are two "Vote for Ash" TV spots for the show that, this morning, are no longer cute or funny.
---
Additional reporting by Gordon Jackson. Banner art by Jim Cooke.