Remember when you first heard about the Droid Bionic? You had no gray hair and Jimmy Carter was still in the White House. Well, eight months after CES, here it is—potentially the new king of Android pile on Verizon, at least this month.
Remember the Atrix? It's a lot like that, but with Verizon's insanely fast 4G LTE. The Bionic is fast. Subjectively, I'd say it's not as fast as the Samsung Galaxy S II, but it's faster than most of the other devices out there. The closest comparison would be the Photon 4G on Sprint, and indeed, they are almost identical twins. It flips through screens with ease, opens/plays games quickly and smoothly, and can even mirror via HDMI with very little lag.
It's the thinnest LTE phone yet. (Remember this brick?) Its curves, angles and tapering minimize extra bulk, and it feels smaller than it is—which it isn't, because it's got a 4.3-inch screen. The back is texturized plastic, but it's too thin for my liking, and I would have preferred metal.
G/O Media may get a commission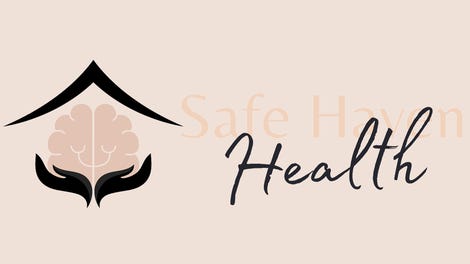 Addiction counseling
Safe Haven Health
The software side is a mixed bag of "Hey, that's cool!" with "Arrgh, please kill me!" On the cool side it has some robust security features, including onboard and SD storage encryption, remote wipe—why isn't this a standard part of Android yet?—and tons of control for your IT admin. Your office really has no excuse to not to let you use this phone. On the bad side, there is just a ton of bloatware on this. First off, I'm not a fan of the MotoBLUR overlay, even if they're not calling it that anymore. That aside, they cram it will so much extraneous software it's ridiculous. Do you need Citrix or VZ Navigator? No, you probably don't. Can you get rid of it without rooting it? No, you can't. Yes, the phone has a ton of storage, so it probably won't ever be an issue of running out of space, but it's just more bloat you have to scroll through. (Oh, by the way kids, the bootloader is locked.)
Let's get into the ugly. While the HDMI out worked exceptionally well, and playing accelerometer-based games on my HDTV was awesome, when it comes to Motorola's webtop interface, this thing just falls flat. Using it with the laptop dock was extremely arduous. Not only is the keyboard and trackpad extremely lousy (especially compared with Lenovo's ThinkPad Tablet dock I played with last week), but the phone couldn't handle the software. I got "out of memory" messages before the whole thing completely froze on me in a most dramatic fashion (see final picture in the gallery). I had to pull the phone's battery to restart its heart. Again, this is preliminary testing, but it bodes ill.
Lastly, there's the Bionic's screen. While it was bright and extremely responsive to touch, the PenTile technology used in Motorola's qHD display makes it super harsh on the eyes. Everything looks super grainy. And this isn't the first Motorola phone with this problem. Any time you're looking at black text on a white background you're due for some eye scrunching. It seems to be a little worse than the problems with the Droid X2, to our eyes. And while the PenTile tech helps save battery, at this point I'm sure it's not worth the trade-off.
I really, really wanted to like this phone. As a Verizon subscriber and an Android user, I had this pegged to be my next phone for most of this year. Seriously, a dual-core, 4G Android phone? Yes, please! But they just took way too long and there are potentially better phones coming out now (Galaxy S II), and even more betterer ones on the way soon (Droid Prime). Not to mention, this thing is $300, a full Benjamin pricier than the average smartphone these days. Again, these are first impressions, not a full review, but it seems that the Bionic will have an uphill battle ahead of it for my affection over the next week. You can pick it up tomorrow, but I'd seriously consider waiting our full review to start hitting the web. Check out the video and the photo gallery in the meantime, though.
Specs
Motorola Droid Bionic
Price: $299 USD (w/ a two-year contract)
Screen: 4.3-inch, qHD/PenTile
Processor and RAM: OMAP4430 Dual-core 1GHz processor, 1GB RAM
Storage: 16GB onboard + 16GB MicroSD card preinstalled
Camera: Rear: 8 megapixels, 1080p video Front: VGA
Weight: 158 grams / 5.6 ounces
Battery: 1735 mAh

---
You can keep up with Brent Rose, the author of this post, on Google+ or Twitter.