You've heard this one before. A show with a passionate fanbase gets abruptly cancelled, so fans respond with floods of letters, props, and Twitter pleas. Sometimes they get what they want. Star Trek, Quantum Leap, and just recently Timeless were all brought back from the brink thanks to fan campaigns. But Sense8, Netflix's recently cancelled orgy of violence, sex, love, and unabashedly wonderful queerness, will not be meeting the same fate.

After Netflix announced the end of the show June 1, its fandom immediately kicked into high gear, reaching out to Netflix in droves and creating the hashtags #renewsense8 and #bringbacksense8 on Twitter. Some fans, perhaps remembering Roswell fans' Tabasco campaign in 2000 and Chuck's Subway campaign, even mailed in flip flops.
Unfortunately all of that fervor for the show's collection of humans who span the globe and are connected via an unseen lifeforce that taps into their mutant brains was for naught, as Netflix made clear last night on the show's Facebook page.
G/O Media may get a commission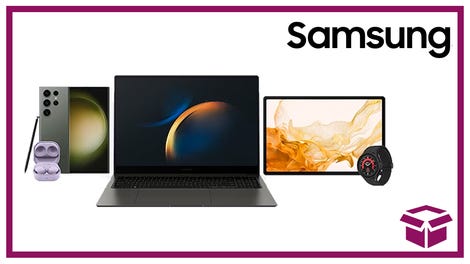 24 hour deals
Discover Samsung - Daily Deal
"The reason we've taken so long to get back to you is because we've thought long and hard here at Netflix to try to make it work but unfortunately we can't," the post says. This isn't an especially large surprise. Just the day before Netflix decided to cut its queerest show on the first day of Pride Month, Netflix CEO Reed Hastings told CNBC, "Our hit ratio is way too high right now. So, we've canceled very few shows… I'm always pushing the content team: We have to take more risk; you have to try more crazy things. Because we should have a higher cancel rate overall."
Sense8 was one of Netflix's most expensive shows, with rumors that a single season cost well over 100 million dollars to create. That kind of cash demands it be a huge hit, and according to Sense8 actor Brian J. Smith on Twitter, those numbers simply weren't there. Bold emphasis is io9's.
Guys, there are no secrets here. I've been given the same reason for the cancelation that you have: viewership. As far as I'm aware there is no shady court intrigue that contributed to Netflix's decision, and I know that a lot of very smart people had to reach a consensus in order to pull the plug on a show that they had already invested an insane amount of capital in, even if that meant the story would never get an ending.
It is definitely deeply disappointing. Sense8 improved dramatically between seasons, giving viewers answers to long-lingering questions, and in the final moments of the final episode it set up an absolutely fantastic cliffhanger that had viewers more eager for more than ever. In many ways the cancellation feels almost like a tease, particularly since the season one finale was actually a very good series finale. Beyond that, we saw there was more story to be told—and now (unless the show gets a finale in comic form, something that's en vogue right now) we're unlikely ever to see it.