It's easy to call Julian Assange a big, bratty man-baby. Much to the world's dismay, however, the WikiLeaks founder is doing things a little bit differently with his recent disclosure of CIA hacking documents. Assange is actually being kind of helpful.
In a Thursday morning news conference, Assange said that WikiLeaks would help tech companies affected by the CIA leaks by giving them a sneak peek at some of the information therein so that they could patch vulnerabilities early. Once the tech companies have secured their shit, WikiLeaks will release the documents to the public. Or so Assange says.
"We have decided to work with them, to give them some exclusive access to some of the technical details we have, so that fixes can be pushed out," Assange said. He also took the online news conference as an opportunity to take a dig at the CIA. "This is a historic act of devastating incompetence. WikiLeaks discovered the material as a result of it being passed around."
The announcement came a day after WikiLeaks consulted its Twitter followers for advice on what to do next. Nearly 38,000 people who have taken the poll so far, and 57 percent said they wanted WikiLeaks to help tech companies in order to "make people safe." Some 36 percent of respondents said, "No, they're the problem," in reference to the tech companies.
G/O Media may get a commission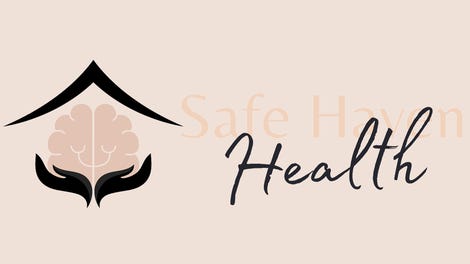 Addiction counseling
Safe Haven Health
All snark aside, Assange's openness to working with tech companies seems like a shockingly grown up gesture for a man-baby. WikiLeaks has a history of dumping sensitive information on the internet and running away in the name of impartiality. But this time, those tactics seem to be evolving in an encouraging way. In addition to helping tech companies, Assange and friends also decided to redact certain potentially damaging information from the thousands of documents in the CIA leaks, codenamed Vault 7.
The redactions come after widespread criticism that WikiLeaks published personal information like credit cards and Social Security Numbers when releasing its cache of DNC emails. Assange described the redactions as being consistent with the way FOIAs work, though that comparison feels like a real stretch for the same organization that brazenly blasted people's financial information all over the web just a few months ago.
Should we expect more sunny news from nice guy Julian Assange? Who the hell knows—this dude is famous for being erratic and unpredictable. Assange is also a known liar who lies on national television and likes to make promises that he doesn't intend to keep. So we shouldn't necessarily expect the WikiLeaks founder to honor this vow to help tech companies.
At the very least, however, it does look like Assange is trying. Perhaps he's trying to get people to take his organization more seriously after he allegedly colluded with the Russian government to torpedo Hillary Clinton's presidential campaign. Then again, maybe it's just a trap, and WikiLeaks has some fucked up scheme to sabotage the American tech industry. We might never know what these clowns are up to.
[AP]