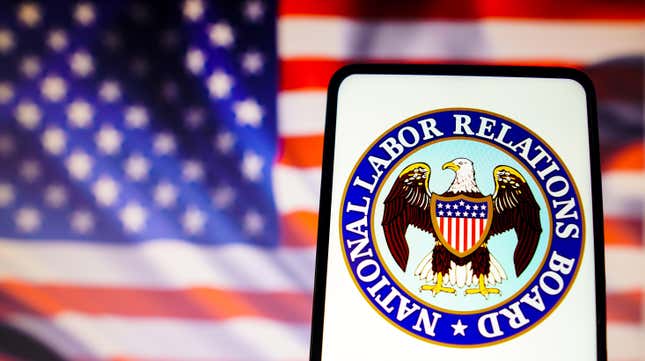 The union push of the 2020s is gaining more momentum, this time from the National Labor Relations Board. New guidelines from the NLRB say that if a company opts to bust a union, that company will be forced by the Board to recognize the union.
Meet Microsoft's New Surface Laptops
The NLRB announced the new framework as part of a decision in the case between Teamsters and Cemex Construction Materials Pacific LLC in which the latter allegedly committed 20 acts of union busting. The new guidelines state that a company must either recognize and bargain with unionized employees or file a petition with the NLRB to hold a union election. If the company opts to pursue an election and, in the meantime, engages in illegal union-busting activity, the NLRB will force the company into recognizing the union.
"Today's decision, along with the Board's recently issued Final Rule on Representation, will strengthen the Board's ability to provide workers across the country with a timely and fair process for seeking union representation," said Chairman Lauren McFerran in a press release from the NLRB.
The framework is another win for unionizing employees across the country—yesterday the NLRB also issued a rule that union elections must occur at the earliest possible date. The rule is an effort to reduce the time from petition to election, by eliminating the previously mandatory 20 business day waiting time before an election could be held to certify a union.
Unions have been top of mind over the past few years, especially now, as both the WGA and SAG-AFTRA unions—which represent writers and actors in Hollywood, respectively—have been on strike to demand higher residuals and protections against artificial intelligence. The NLRB has also already set its sights on the tech industry. A recent decision from the Board required Apple to leave its employees alone after the tech company was allegedly interrogating employees at its World Trade Center store.