Ben Whishaw is in the running for the next Doctor! No wait, Tilda Swinton is in the running for the next Doctor! Actors X, Y, and Z are in the running for the next—no. Stop. Stop with this nonsense. No one is in the running to replace Peter Capaldi on Doctor Who... yet. And no one will be for a long, long time.

The departure of a Doctor on Doctor Who is always smothered in a layer of breathless speculation of who will be next. That speculation is always fun, but there is another level to it that is always infuriating to me—the level where entertainment sites will begin looking at bookmaker's odds for who's being bet on for the role, and start going "RUMOR: IS THIS THE NEXT DOCTOR???" when it's clearly not anywhere even close to being a tangible rumor about whoever could actually be the next Time Lord.
Since Peter Capaldi announced that he'd be hanging up his velvet jacket and departing the TARDIS a few weeks ago, two actors have come up repeatedly in discussisons like these in entertainment news. First, Ben Whishaw, reports about whom cropped up not even 24 hours after Capaldi announced his impending exit (Capalxit? Not quite as catchy). Then people eagerly read that Tilda Swinton was definitely in consideration for the role, sparking a furious hysteria that saw her trending on Twitter for the best part of yesterday.
The thing is, neither Whishaw or Swinton, as great as they would be, are actually are in the running; they're just the people that punters going into betting shops are putting their money on. This far away from Capaldi's departure—he won't be leaving until Christmas, after all—that's just idle speculation, not a hot tip from inside the BBC. While that speculation can be fun, it's really not best to pay attention to it until much closer to the time when a new Doctor is expected to be announced. After all, Capaldi himself only shot up the odds at bookmakers mere days before he was officially revealed as the Twelfth Doctor.
On top of that, we also know that the BBC currently aren't actively looking for the Thirteenth Doctor yet. Chris Chibnall, the showrunner who will replace Steven Moffat for the next season of Doctor Who, has already confirmed he's yet to start work on the series while he finishes his current show, Broadchurch—and it was widely reported that the first such task he'll have when he does start is the hunt for his new Doctor. So currently... no one is in consideration to be the next Doctor. No one is being looked at yet. Leading fans on that so-and-so is "rumored" at this point, based on absolutely zero evidence whatsoever, is misleading at best, total horseshit at worst.
G/O Media may get a commission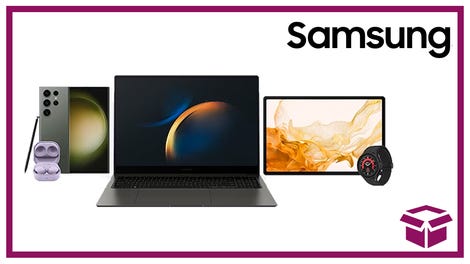 24 hour deals
Discover Samsung - Daily Deal
Also, I think we've pretty clearly established this already: if there is anyone who should be in the running at this point, it should almost certainly be Hayley Atwell. Otherwise, let's settle down a bit and leave Capaldi's potential replacement up to idle speculation.