At first glance, this screen looks strangely familiar. The dock icons, the gray, rounded windows, the whole layout; it's Mac OS X, except not quite. The top-left icon is the giveaway. This ain't OS X, it's Red Star, North Korea's state-sanctioned operating system. And Version 3.0 looks very Mac-like.
These screenshots were reportedly captured by Will Scott, a computer science graduate student who recently taught computer courses at North Korea's Pyongyang University of Science and Technology, according to his Reddit AMA bio. Red Star 3.0, the Linux/KDE based OS released this past summer, offers a new Mac-esque motif in place of the previous version's Windows 7-like design.
Notably, most North Koreans don't have access to the world wide web, so Red Star 3.0's Mozilla-based browser (named "Naenara," or "my country") is mostly used on library and university computers to access a heavily limited national intranet.
But while Kim Jong-un won't let his people have unfettered access to the web, he will give them access to a fashionable, outdated (knockoff) operating system. So over the summer, the state-run Korea Computer Center released the revamped OS that borrows gleefully from the Mac system the rest of the world knows so well.
G/O Media may get a commission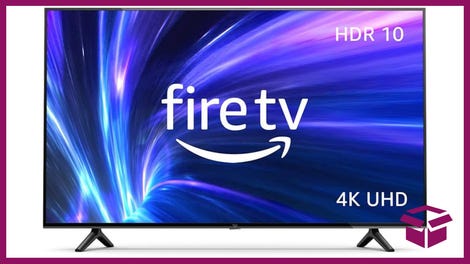 42% Off
Amazon Fire TV 50" 4K Smart TV
If nothing else, Red Star 3.0 shows that North Korea's knockoff industry and walled-off parallel tech universe have design chops, even if they are a few years behind. [Computerworld]
Update: as reader Robert A Petersen points out, curious Linux fans can download Red Star by clicking right here. But good luck—everything's written in Korean.