Not content with having a multimedia empire spanning comic books, TV, and movies, Marvel now has its eyes set on a new feather in its cap of conquest: MENSWEAR!
Marvel has joined forces with clothier Five Four in its latest scheme to shake you upside-down until all your money falls out of your pants pockets. Except this time your money will be exchanged for new fancy pants so you'll look more presentable next time they come around. $60 per month gets you a subscription to monthly boxes filled with outfits inspired by Marvel's superheroes (sort of like Loot Crate). The official launch is set for April 1, but I have been assured that this does not mean it's an elaborate April Fool's prank.
"Our designers really dug through the Marvel archives to find new ways to recreate the heritage and evolution behind the brand and its Super Heroes," says Andres Izquieta, co-founder and CEO of Five Four. "We're so excited for the opportunity to work with Marvel; the collections showcase some of our best designs to date."

In addition to the capsule, Five Four and Marvel will be launching an exclusive exhibition pop-up in New York City to celebrate and showcase the brand new collection. Located at Openhouse Gallery in the Lower East Side, the pop-up will be open from March 26, 2015 – March 29, 2015 and will host a series of events for Five Four Club members.

All Five Four and Marvel collections will be made available exclusively to new Five Four Club members and will focus on extending the iconic character-based entertainment brand into contemporary fashion. Monthly memberships retail for $60 and come with full outfits based on members' style preferences.
I understand the desire for comic book attire that's swankier than t-shirts and hoodies, but the outfits shown look so uninspired. A red, white, and blue shirt may evoke the United States (as well as the other countries that have the same flag colors), but it doesn't really say "I'm a Captain America fan." Unless you happen to look like a reasonable approximation of Chris Hemsworth, nobody's going to understand that you're an off-duty Thunder God in these duds. Festooning your jacket's lining with classic Iron Man heads misses the point if nobody can see them. Where's the metallic red blazer with gold accents and LED buttons worthy of Tony Stark's upscale narcissism?
Now casual cosplay can be really fun, but I'm not feeling it with this apparel line. Isn't the appeal of wearing geeky clothes to show of your love of a fandom? If you won't literally wear your nerdiness on your sleeve, why not just buy normal formal wear? An enterprise like this should be about enabling folks who aren't adept at cosplay to dress ostentatiously in public. How else will we ever fulfill the vintage sci-fi future where everyone wears vibrantly colored unitards with rings around their shoulders?
G/O Media may get a commission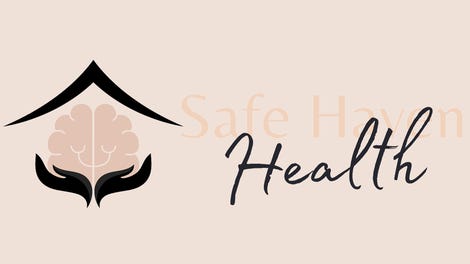 Addiction counseling
Safe Haven Health
Anyhoo, this line seems to be focusing on cinematic Avengers. Now that Sony and Marvel Studios are playing nice with each other, Spider-Man ensembles are sure to follow. Sadly for Fantastic Four and X-Men fans looking to upgrade their wardrobes sight unseen, those look like long shots so long as Marvel is trying to spite Fox. This is most unfortunate because this is precisely the sort of licensing tie-in Gambit was invented for. Don't you dare tell me you wouldn't wear black slacks with pink rectangles running down the sides, a blue ascot, and a neon pink dress shirt!