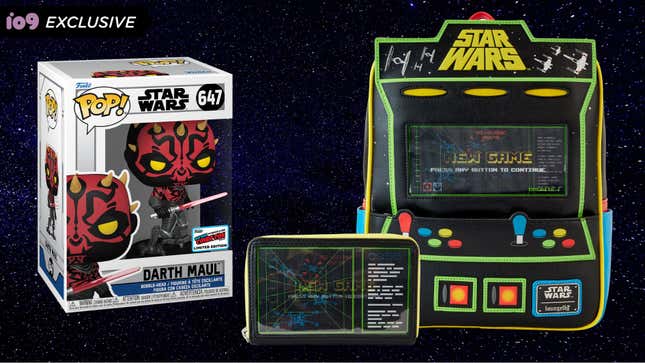 New York Comic-Con is almost upon us and Funko has exclusively shared some of their Star Wars Pop! and Loungefly lineup with io9.

First up there's the Star Wars Darth Maul Funko figure. A limited edition New York Comic-Con exclusive figure of the Dark Side villain, which features a shirtless Maul with his robot legs. For Loungefly the vibe is giving Retro Star Wars arcade. The mini backpack is modeled after an 80's arcade game box but alas does not come with a playable game. Similarly, the wallet features that neon grid aesthetic from early gaming days.
Take a look at this slideshow for a closer peek at the New York Comic-Con Exclusives coming to the Funko and Loungefly booths during the October event.