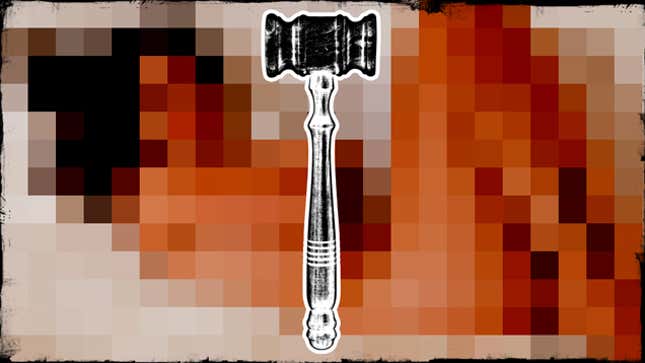 Kevin Bollaert, a 28-year-old San Diego revenge porn website operator, gained notoriety by hosting a website to post embarrassing or sexually explicit images of men's former romantic partners on a now-defunct website called UGotPosted. Bollaert set up a second website, ChangeMyReputation, and charged people (by and large, women) $350 a pop to take the photos down. But Bollaert's reputation as a digital sleaze-maestro may be eclipsed by his newest title: The first person convicted for running a revenge porn website in the U.S.
The Boogeyman's Sophie Thatcher Reveals What Draws Her to Dark Characters | io9 Interview
Bollaert is the first revenge porn kingpin to face jail time and his conviction highlights an ongoing crackdown on the harmful, odious practice of vengefully posting explicit photos taken privately. In December, a California man named Noe Iniguez became the first person to receive jail time for violating the state's new revenge porn law for uploading revenge porn. He received a year in jail for posting a naked photo of his ex-girlfriend on her employer's Facebook page, calling her a slut and recommending that she get fired. Bollaert, on the other hand, is receiving jail time for running his sites.
Last week, the FTC banned another revenge porn website and ordered its operator to remove thousands of nude photos posted without their subjects' consent. And about a year ago, the most infamous revenge porn kingpin/douchelord Hunter Moore was arrested by the FBI, though he hasn't been convicted of anything (and he was arrested for hacking-related charges, not under revenge porn law).
Twenty-six people were named as victims in the criminal complaint, and many testified to the emotional anguish Bollaert's vicious fiefdom created. The court found Bollaert guilty on 27 counts, including identity theft and extortion. He faces up to 20 years in prison.
This latest conviction means the people who run websites hosting illegal pornography are not above the law—at least in California. In many states, there still aren't laws against revenge porn. While these arrests are good signs that the crime is being taken seriously in some parts of the country, they don't negate a need for expanded enforcement—and maybe even a federal law. [Associated Press]
Images by Jim Cooke