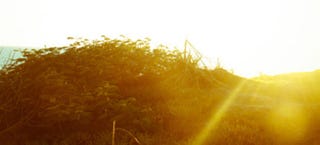 Christopher Willits is a San Francisco-based musician who does magical, meditative stuff with sound. Gold is a 24-minute track that somehow manages to take all the frenetic flotsam and jetsam bouncing around in your head and morph it into a slow-flowing stream of happy molasses.
It's not a song, really—more of an exploration of sound. And yes, I understand that sounds a bit woo-woo but go with me on this one: Throw some headphones on, close your eyes, and take a half-hour to just zone out. I can almost guarantee by the end you'll feel like a fluffy cloud floating around at sunset.
If you dig it like I do, I highly recommend clicking around through his back catalog, which features lovely collaborations with Ryuichi Sakamoto, Matmos, and Taylor Deupree, as well as a bunch of beautiful solo work. So, so nice. So, so chill.
Welcome to Soundtrack, what Gizmodo's staff is listening to every night.