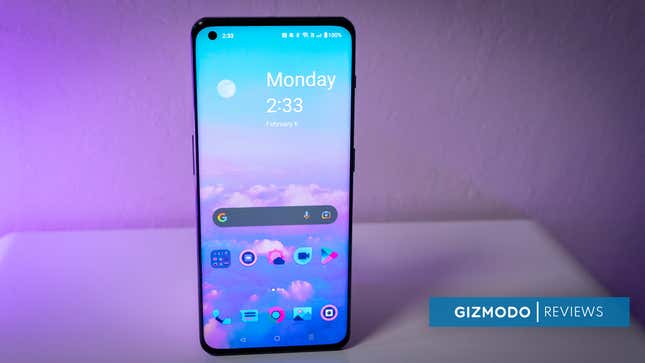 Update 2/8/2023 at 10:45 AM ET:

Since we published this review, research conducted by computer scientists from several different universities has come to light, revealing that major Chinese smartphone brands such as OnePlus and Oppo (OnePlus' parent company) are involved in heavy data collection activities against Chinese owners. The research does not focus on overseas operators, but does mention that Chinese user data is still sent to Chinese mobile service operators even when they exit the country or no SIM card has been inserted into the device. It's unclear to what degree this might affect importers.

While China has a reputation for such activities already, a recent Chinese privacy law supposedly prevents private entities from collecting such data. The research also goes into detail on how the data is collected.

It's important to stay cognizant of data privacy regardless of where your phone comes from. But Gizmodo has reached out to the implicated Chinese smartphone brands for comment.

Below is our original, unaltered review. While the hardware for this phone really is quite appealing, buyer beware.

We'll update this note as we learn more.
---
It is officially new smartphone season, and we're starting this year's corral with value. The OnePlus 11 isn't as flashy as the Samsung Galaxy S23 series, nor does it have proprietary hardware like the AI-focused Tensor chip found in Google's Pixel 7 lineup. It's just a good Android smartphone that's competitively priced. If you're a performance user looking for a deal, the OnePlus 11 is still costly with it $700 starting point, but offers a high refresh rate, long battery life, and telephoto lens. It's not quite enough to compare to the Pixel 7 Pro, but offers more than the base Pixel 7 for a simple $100 premium.

I'm also particularly struck by how much better some of the specs are on paper compared to the just-slightly-less-expensive Pixel 7. That's the flagship I adopted late last year, thinking it was time to go back to Google. But the OnePlus 11 reminded me that the upside of being an Android user is how much more choice you get with a budget. OnePlus maintains its "best in third" status with its latest release.
The Plain Jane
The general look of the OnePlus 11 has only been slightly upgraded from the previous generation, the OnePlus 10 Pro. The most noticeable change is that the device's backside now features a circular camera housing rather than a rectangular one. I do like how the circle gives it more of a camera lens look than a smartphone aesthetic. OnePlus should lean into that if it continues with the Hasselblad branding all over the rear camera system.
This year's colorways include Titan Black and Eternal Green, the color of the moment among smartphones. Google's Pixel 7 and Samsung's Galaxy S23 lineup all sport a green hue emblematic of their brands. Unfortunately, I only have my hands on the Titan Black variant of the OnePlus 11. It's a plain Jane, but it features some subtle enhancements around the edges, indicating that OnePlus reconsidered the flagship's design.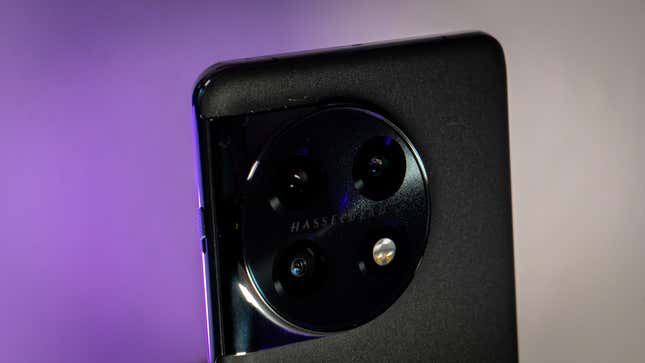 Thank God the volume slider is still around—I missed it on the OnePlus 10T, and I miss it every day with the Google Pixel 7. It lives on the right side of the display right above the power button—up is quiet, and down is loud.

The OnePlus 11 has a 6.7-inch 2K Super Fluid AMOLED display compatible with HDR10+ and Dolby Vision. It is the same size as the OnePlus 10 Pro and offers a 120Hz refresh rate—an excellent value add for the price, considering I spent just slightly less money on the Google Pixel 7, and it's merely 90Hz—I miss the smoothness! The OnePlus 11 also offers a 1Hz always-on display before the lock screen, but I didn't like that I could see it flicker.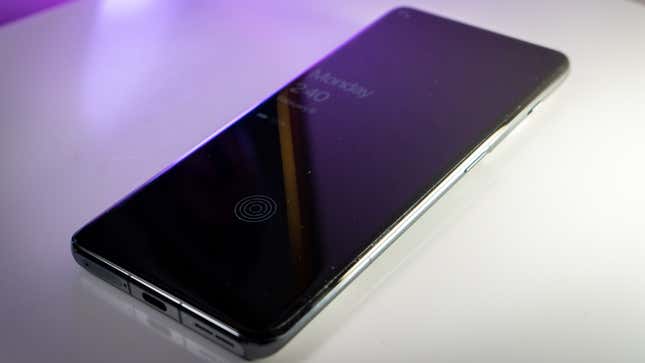 OnePlus equipped this device with what it calls "dual reality" speakers. They are certainly boomy. I streamed sultry Teen Daze through Spotify at full blast and a few tracks of futuristic synthwave. I was impressed with the OnePlus 11's presence with Teen Daze; at full blast, it was enough to set the mood. But stick to actual speakers if you're trying to lose yourself in the music. Songs with vocals sound okay, though they can get lost in the beat when the phone is lying on its backside.

A great performer
The OnePlus 11 is the first flagship we're testing with Qualcomm's newest Snapdragon 8 Gen 2 processor. OnePlus offers the device in 8GB and 16GB RAM configurations, though it sent me the latter one for review, which costs $100 more. For comparison, the base Pixel 7 comes with 8GB of RAM and the Pixel 7 Pro comes with 12GB of RAM. The numbers have improved from last year's Snapdragon 8 Gen 1, but there are still plenty of roads to traverse before it's at parity with Apple's A16 Bionic.
In Geekbench, a synthetic benchmarking suite we use to get a relative idea of how each chip performs, the OnePlus 11 ranked with a score of 1,174 in single-core and 4,860 in multi-core performance. That's only 200 points up from the OnePlus 10 Pro's single-core ranking and about 1,700 points up from its multi-core performance. This isn't a phone you'd upgrade to from last year because you want something faster. By comparison, the Google Pixel 7 Pro, which has 12GB of RAM paired with its homemade Tensor G2 CPU, scored 1,010 in single-core tests and 3,079 in multi-core.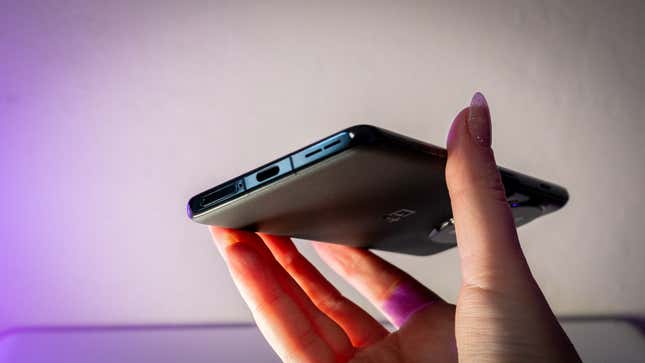 I've become a fan of casual cloud gaming over the last few months. I am impressed that I can access some of the titles I have on my Nintendo Switch by streaming them through Xbox Game Pass. I tried streaming Disney's Dreamlight Valley, my new favorite cozy game, on the OnePlus 11 strapped into a first-generation Razer Kishi controller. The game played fine; I played that way for about an hour. But I remembered why cloud gaming on a smartphone doesn't always work: the resolution is squeezed into a 6.7-inch display, and I hate squinting to read text.

Asphalt 9 performed well on the OnePlus 11, and I only played that with touchscreen controls. I raced a Ferrari Aperta and found the game responsive to every turn of the chassis—that's how you control the car around corners. Thanks to the stereo speakers, the music and sound effects pulsed through. OnePlus also provides a game launcher that's been around for several generations. I like it because it's easy to bring up with a swipe down from the screen's upper right-hand corner while you're in a game, and that's how I record videos of my catches in Pokémon GO.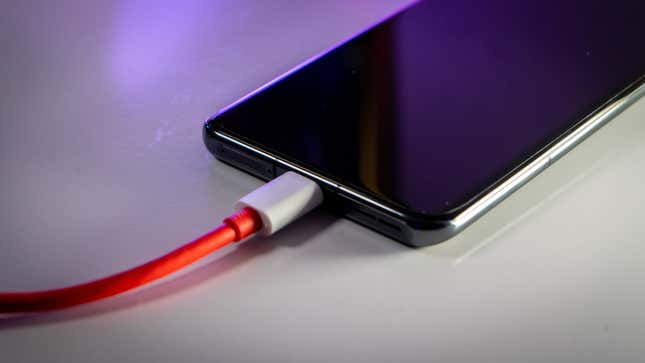 I was hoping that OnePlus could get us past the 20-hour mark in the Android world with its 5,000 mAh battery pack because it did so well sitting on standby while I was busy covering other smartphone launches. The OnePlus 11 lasted 20 hours and 43 minutes in our battery rundown test, which includes streaming a 24-hour video from YouTube with the screen brightness at about 200 nits. That's pretty impressive, considering this is a 120Hz refresh rate we're dealing with here. It lasted about three hours more than the last generation of OnePlus devices and was only about three hours behind the iPhone 14 Pro Max, which outlasted every smartphone I reviewed in 2022. Thus far, the Google Pixel 6a, a mid-range smartphone with a 4,410 mAh battery, has the best results for battery life on our Android charts.

OnePlus is still heralding its SUPERVOOC Endurance charging capabilities, a proprietary technology from its parent company, Oppo. It does charge fast with the included 80W charger in the box, though a friendly reminder that you'll have to carry that around with you since the charging speeds can only be achieved with the red cable and specific power adapter.
After running down the OnePlus 11's battery, I charged it back up in a mere half-hour. Impressive! The only tradeoff for this super fast charging capability is that there is no wireless charging, so I can't even use my 50W OnePlus Warp Charge wireless power charging station. Bummer!
OnePlus has been testing the waters with its "cryo-velocity" cooling mechanism since last summer's 10T. It claims the crystalline graphene used in the device's build materials helps increase heat dissipation by up to 92%. I didn't feel much heat when charging and benchmarking the device on its proprietary charger, at least not enough to take out the infrared heat gun from the kitchen. So far, so good, but it's also worth noting we're in the winter season in the northern hemisphere. That could change come summertime.
"Natural" camera performance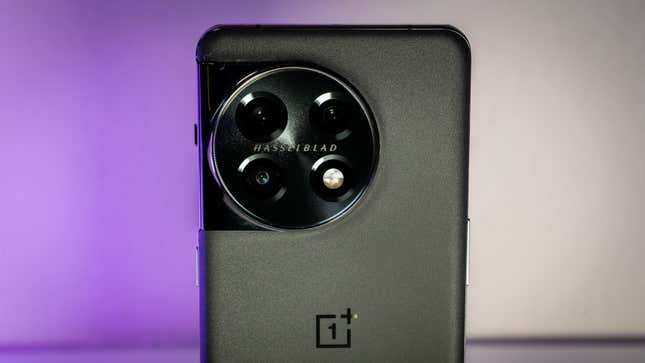 OnePlus has been working to improve the camera capabilities of its flagship devices over the last few generations, helped partly by collaborations with Hasselblad branding. I even preferred some of the OnePlus 11's "natural" color-balancing to that of the Pixel 7's result. But in some instances, the OnePlus 11 was too aggressive in sharpening photos.

The OnePlus 11 is equipped with three rear cameras: a primary 50-MP IMX890 sensor with optical image stabilization (OIS), a 48-MP ultra-wide camera with a 115-degree field-of-view (FOV), and a 32-MP IMX709 "portrait" lens (which, fun fact, has been used in previous generations of Oppo devices overseas). OnePlus says the primary camera's larger megapixel count and 1/1.56-inch sensor size, coupled with the f/1.8 aperture, helps the smartphone take steadier shots as you move. I experienced that, but only in the best of weather conditions.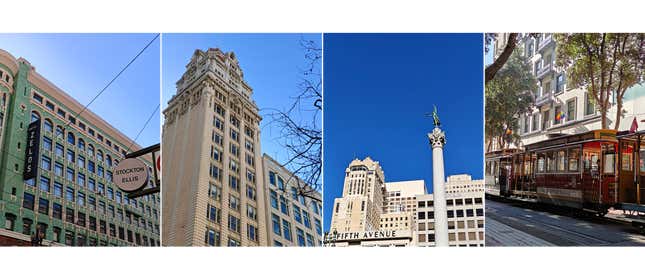 In bright conditions, where the sun is shining and the lighting is suitable, the OnePlus 11 is an ample performer. I took the phone out for a jaunt in downtown San Francisco and was struck by how crisp the images were. While zooming in, I could see the photo maintain its sharpness with little degradation around objects. This bodes well for editing the picture in an app afterward. OnePlus pushes through fewer post-processing algorithms than Samsung and Google. Whatever I snapped tended to hold on to colors as they looked to the naked eye.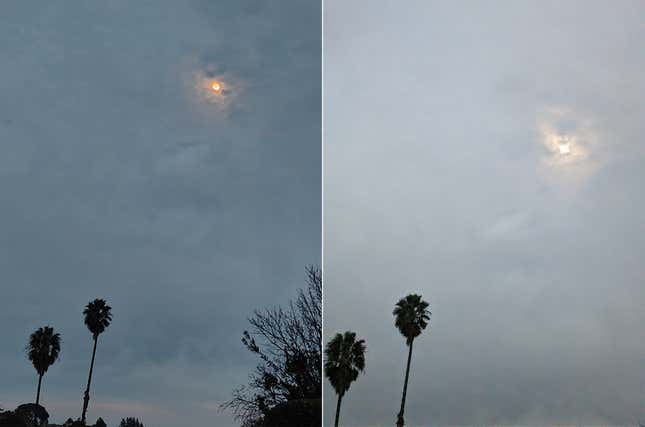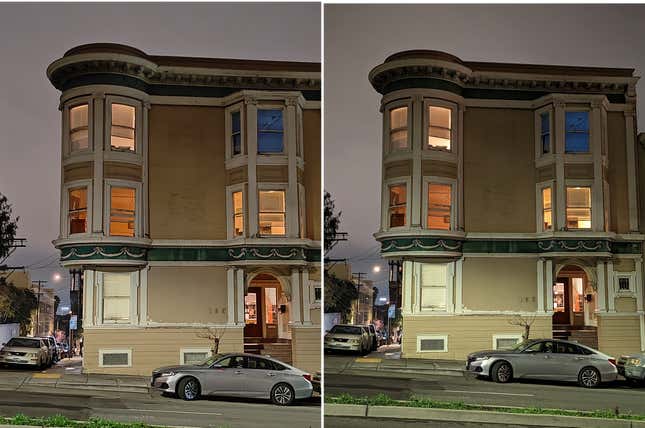 The nighttime performance of the OnePlus 11 was also more than satisfactory—enough that I didn't feel the need to grab the Pixel 7 for a backup photo. In most instances, I preferred the OnePlus 11's color-tuning to the Pixel 7's. In the image of the moon peering through the clouds above, you can see the OnePlus 11 held on to the red of the sunset poking through from behind it. It's hardly noticeable in the Pixel 7's final product, as the software insisted on its adjustments and instead blew out the moon entirely. The result is a whiter, lighter photo, while the OnePlus held on to the sky's deep blue hue. It's also relieving that the Pixel series is no longer the only Android camera that can capture a full moon in all its glory.
The front-facing camera is a 16-MP Sony IMX471 sensor. It works fine with apps like TikTok and Instagram, which you might use to take advantage of AR effects and filters. I took a selfie with my garage covered in stuff around my car—I'm still impressed at my ability to park inside—and I was struck by how balanced the hues were with that front sensor.
The OnePlus 11 can record a maximum of 8K video at 24 frames-per-second (fps) or up to 4K at 60 fps. I recorded a video with the OnePlus 11, thinking I would make a TikTok of my time at Samsung's Galaxy Unpacked event. I put the phone on a tripod and walked around the exhibit area with it in tow. I still find the sensitive slider that OnePlus uses to handle zooming hard to use in a way that makes me look like I know what I'm doing.
Another version of Android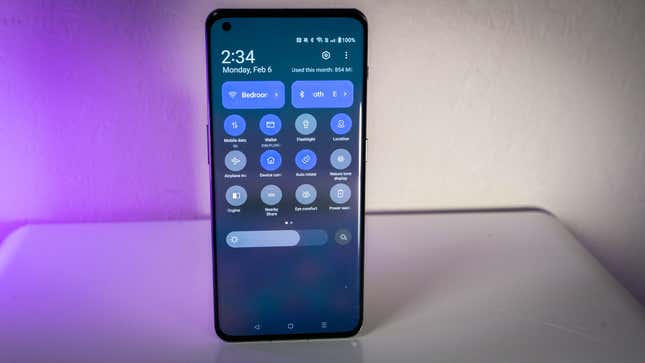 The OnePlus 11 runs OxygenOS 13, which is based on Android 13. I'm still feeling a little meh about the overall look of OxygenOS now that Oppo runs the show. There needs to be more in the way of Google's Material You-stylings here. But the upside is that you can change your icons as you like with anything downloaded from the Play Store (something I wish I could do with the Pixel launcher).

Often, the settings panel on any current OnePlus device can seem overwhelming with its breadth of options. I was struck by how constantly the software was pinging me for an action a mere day after setting up the device. I then remembered that OxygenOS has its own battery optimization feature, which is always hollering if you're using apps in the background. For instance, my wearable and dashcam apps are always attempting a connection, and OxygenOS has a habit of popping up to remind me about that at the worst times. Thankfully, you can turn this off.
Android 13 does come with a batch of goodies. For one, it enables the Spatial Audio capability available on the OnePlus Buds Pro 2, which launch alongside this particular smartphone. It brings all the security and privacy features that Google added to the source code. OnePlus has also expanded its software update timeline; phones launching this year will offer four major Android updates plus five years of security updates.
The OnePlus 11 has face unlock and an under-display fingerprint scanner for added security. They work as well as they did on the OnePlus 10T. I will note that OnePlus has added an icon to the Lock screen to indicate when the phone has recognized a face, allowing you to swipe up and in to unlock. I found it a little friendlier than iOS's "oops, you blinked" methodology for unlocking the iPhone.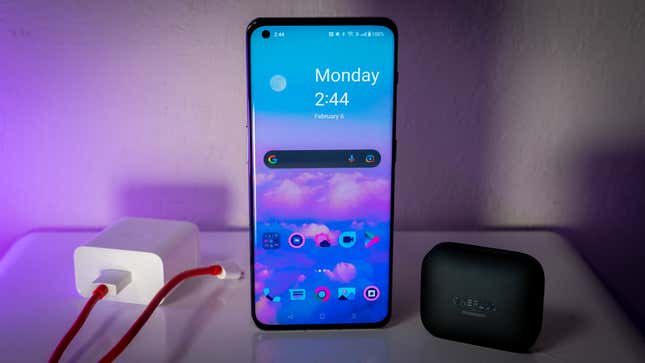 Still a deal
OnePlus used to be the smartphone that kowtowed to Android enthusiasts and diehards. But now, it is a brand of value. Fortunately for OnePlus, with Oppo footing the bill behind it, it can raise the bar with offerings like a higher refresh rate for the display and stellar battery life without cutting corners on other parts of the system. And while I do wish it had wireless charging simply for ease of use, it seems like a fair tradeoff for a device that can charge so fast and last almost an entire day.
The OnePlus 11 costs $700 for the 8GB RAM configuration with 128GB of storage. I am sticking with the $600 Pixel 7 for its slightly smaller size, as the OnePlus 11 is still a bit too tall for my liking. However, if you don't mind the phone's height, remember you can spend $800 to get the 16GB RAM variant with 256GB of storage. That's quite a deal in Android land, especially if you're not picking up on what the competition is selling.