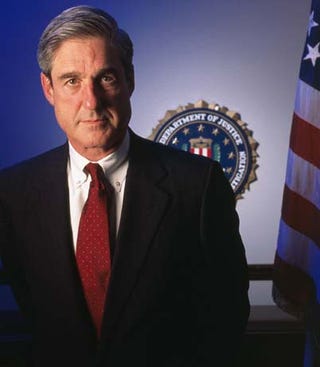 FBI Director Robert Mueller revealed himself as an internet newbie yesterday when he admitted to nearly being duped by an email phishing scam.
He told Commonwealth Club of California forum attendees that he recently responded to an email that appeared to come from his bank, stopping only when he was asked for his password. Using his experience as an example, he went on to speak about the ever increasing threat of cybercrime. One smart-ass citizen responded to his warnings thusly:
"I'm not worried about a teenage hacker reading my e-mail. I'm worried about you reading it."
Ballsy—I'll give him that. But it appears that we have little to worry about as far as Muller is concerned. He's too busy reading every email in his inbox that's from Zimbabwe or in all caps. [SFGate]