Matt Furie, the creator of Pepe the Frog, is continuing his copyright war against the alt-right by targeting Alex Jones' Infowars in his latest lawsuit. The purveyors of conspiracy theories have been selling a poster that incorporates the cartoon frog into a collage of with notable cartoon figures from the Infowars cast of characters.
Furie first debuted the character of Pepe in his comic Boys Club in 2005. It caught on with the meme-makers in forums like 4Chan, and netizens remixed their own Pepes for years. But somewhere along the way, it became one of the primary symbols of racism for neo-Nazis and other members of the alt-right crowd. Eventually, the alt-right godhead himself, Donald Trump, tweeted a version of Pepe made in his own image. The Anti-Defamation League league officially designated the cartoon as a hate symbol in 2016 and joined forces with Furie to create the #SavePepe campaign, an effort to reclaim the frog from purveyors of hate.
Last year, Furie started serving lawsuits to members of the alt-right who used his character for their own purposes. On Monday, he filed documents in a California district court accusing Infowars and its parent company, Free Speech Systems LLC, of infringing his copyright with a poster it sells in its shop. The illustration by Jon Allen depicts Alex Jones, Trump, and other Infowars heroes along with Pepe. It sells for $29.95, and the description warns: "we'll be forced to take it down forever when we run out, so make sure you get this collectible poster today!"

The lawsuit asks the court to grant a permanent injunction against Infowars from using Pepe in any further unauthorized ways, and it claims the "defendants conduct has caused plaintiff irreparable harm." It seeks monetary compensation in the form of any profits made from the poster's sale as well as statutory damages to be determined by the court.
G/O Media may get a commission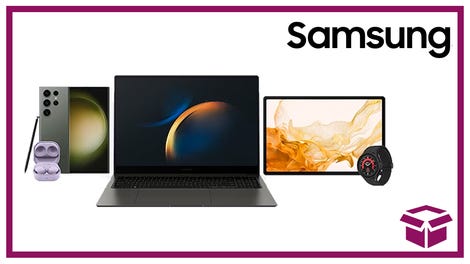 24 hour deals
Discover Samsung - Daily Deal
We've reached out to Infowars for comment on the lawsuit but have not received a reply. Jones provided a rambling statement on YouTube saying that he'd had a lot of requests from the "collaborator media" and framed the whole situation as an elaborate conspiracy. Yes, you heard that right. He said that CNN, "organized groups," and the "fake media" are involved in "a concerted effort to create the perspective, to create the consensus that Infowars is enemy number one and is being destroyed." His comments relate to his companies ongoing struggles with YouTube's content policies. Infowars relies on the video streaming service to host its videos, and there's been extra scrutiny of its violations of YouTube's terms of service in recent weeks because the channel has insisted on pushing the false story that students survivors of the mass shooting in Parkland, Florida, were crisis actors—or, at the very least, "Democratic Party operatives."
Jones said that a snowball effect has taken hold and inspired others to file "frivolous lawsuits" and he argued that Infowars' use of Pepe is "protected speech," because it is "transformative" of the original copyrighted work. Furie has insisted that Pepe is just a "chill frog-dude," so we asked Infowars what new expression or meaning the company believes it is adding to that characterization. We'll update this post when we receive a reply.
There are arguments to be made that the alt-right is actually engaging in fair use, but these types of cases tend to come down to the individual opinions of the court due to the vague legal guidelines that are used. Furie has other outstanding cases still working through the legal system, but his first, against the author of an Islamophobic children's book, ended with a settlement. The book was removed from shelves and all profits went to the Council on American-Islamic Relations.