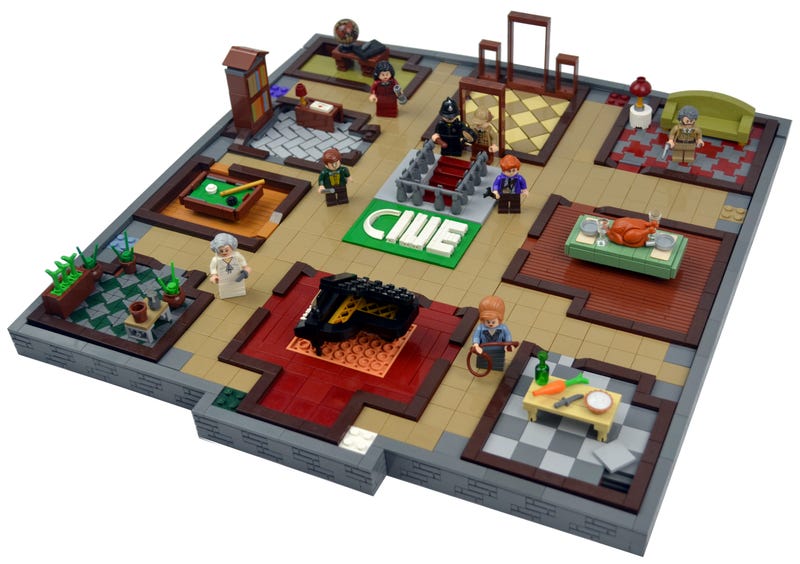 For the 4th round of the 2014 MOC Olympics, Ian Spacek has created a playable Clue board game out of wonderful brick. Though it looks like a fairly basic build at a glance, there is a ton of detail with each room being represented beautifully by the various flooring, furniture and props.
He even included the secret passage from the kitchen to the study!
The minifigure players with their game weapons really make it perfect. Nice use of the plate for the ladies dresses.
He even made a Lego based cheat sheet for you to keep track of the clues you gather while you play, though this isn't nearly secretive enough for my style of play; I keep my clue checklist extremely hidden while taking notes.
---
You're reading Leg Godt, the blog with the latest Lego news and the best sets in the web. Follow us on Twitter or Facebook.