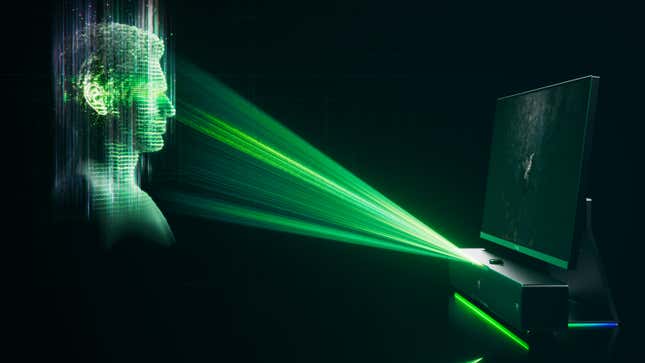 One of the big challenges of faking a surround sound experience with just a single speaker is that users often have to remain in a very specific spot to hear the full effect. But with Razer's new Leviathan V2 Pro desktop sound bar, gamers can move around as much as they like thanks to a head-tracking camera that directs the full audio experience right to their ears.
Samsung Galaxy Flip 5: Hands-on first Impressions of Samsung's Pocket-Sized Folding Phone
We've complained in the past about the challenges of creating a surround sound experience without actually surrounding users with multiple speakers. It's a tantalizing idea, but one that often falls short in execution for a variety of reasons, including the aforementioned limitation of making viewers remain in a very specific location to properly experience the simulated effect. That might be fine when you're plonked down on the couch binge-watching Netflix for hours on end, but a problem when you're constantly moving around while gaming at a desk. It becomes an even bigger issue when the soundbar is sitting just inches in front of you, resulting in a much smaller sweet spot, instead of beneath a TV on the other side of the room.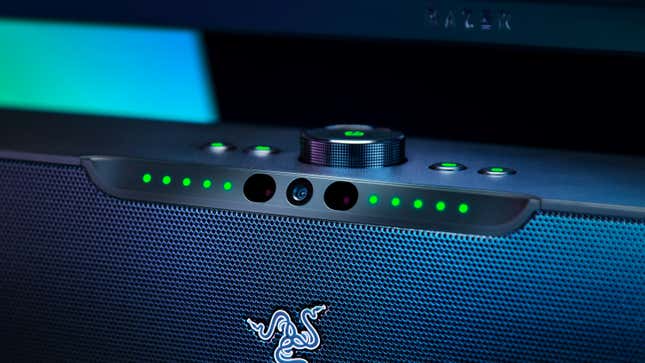 To solve that problem, the Razer Leviathan V2 Pro, billed as "the world's first beamforming soundbar for desktop," creates a 3D audio experience using acoustical tricks facilitated by multiple front-facing drivers hidden inside. The effectiveness of these tricks is dependent on where the listener is located, so a built-in IR camera detects the position of their head in real-time, and adjusts the soundbar's beamforming accordingly, ensuring the 3D effect is always heard. It's similar to how the 3D effect on the original Nintendo 3DS would go in and out as you viewed the screen from different angles but would remain constant on the upgraded New Nintendo 3DS thanks to a face-tracking camera that could adjust the on-screen 3D effect.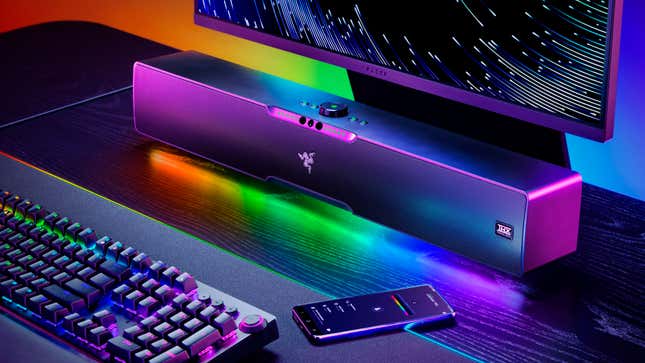 The Razer Leviathan V2 Pro offers two different modes of 3D audio: THX Spatial Audio Virtual Headset for stereo content similar to what you'd get while wearing a pair of headphones, and THX Spatial Audio Virtual Speakers which creates a more encompassing sound stage similar to what you'd get from a proper multi-speaker setup. And because this is a Razer product, the Leviathan V2 Pro also features RGB LED lighting on the underside that can be synced to the content on-screen.
Available starting sometime in February, the Razer Leviathan V2 Pro also includes a separate subwoofer and will retail for $400.