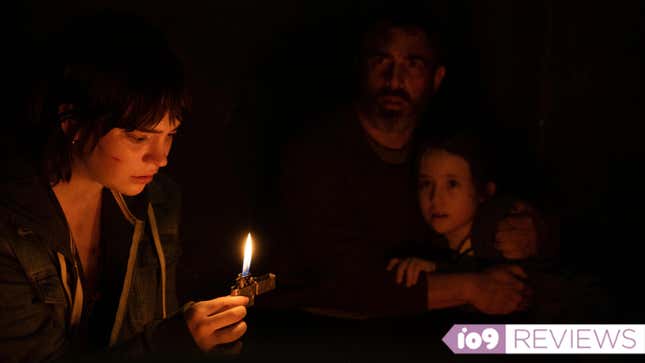 You might want to dig out a night light and keep those closet doors secured after watching The Boogeyman.

Boogeyman's Director Talks Working on Bigger Budget Horror
Stephen King's 1973 short story taps into fear drawn from the eponymous Boogeyman legend, which has long taken the form of the darkness in childhoods before there was even a name to give it. Now, director Rob Savage, whose downright scary as hell Host film dominated the horror sphere during lockdown (watch it on Shudder), takes on more horrors at home with a script by Scott Beck and Bryan Woods (A Quiet Place) and Mark Heyman (Black Swan). The horror filmmakers take a King rite of passage differently than most by doing less of a straight-up adaptation of the Night Shift short story, instead rather fantastically using it as groundwork for a new story.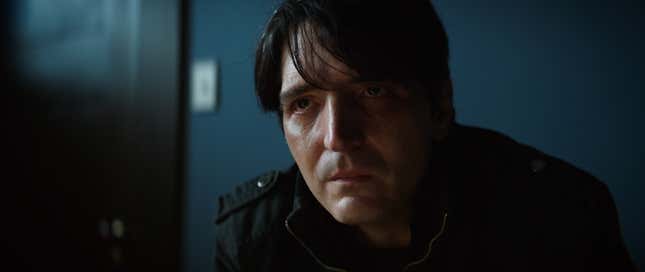 It does include the short's main character Lester Billings (David Dastmalchian), who turns up at the home of Will Harper (Chris Messina), a therapist whose family is mourning the loss of his wife and mother of his children. Billings recounts the harrowing horrors of the Boogeyman, who took his kids and wrongfully framed him for their deaths, and inadvertently passes its demonic need to feed onto the Harper family.
Yellowjackets' Sophie Thatcher and Obi-Wan Kenobi's Vivien Lyra Blair star as Sadie and Sawyer Harper, who in the midst of their dealing with the death of their mom are haunted by the Boogeyman. The young acting duo really has their characters' sibling relationship on lock; you absolutely believe them as sisters, and they carry the film. Savage's choices in framing their encounters with the Boogeyman and getting those very real moments of horror—he truly has a knack for scares—demonstrate his flair for close collaboration with his actors.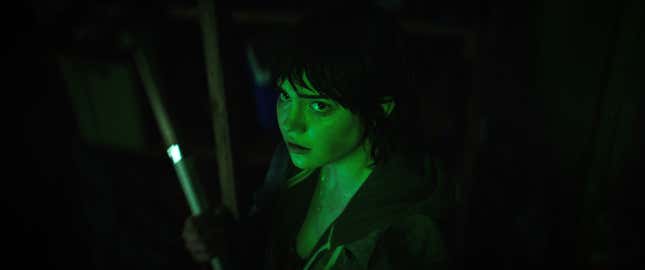 For most of the film you're rooting for the Harper girls' safety as their father spirals, trying to avoid the danger they're in—while what he really needs to do is listen to his kids before losing them for good. You never feel like he's a bad dad, though; this family, like most going through the unimaginable, are worth rooting for, making the stakes higher as the body count rises. Thatcher secures her place as a performer to watch in a turn that centers The Boogeyman's coming-of-age story. It also provides the perfect final girl vehicle for the young actress, who demonstrates her chops in a role where she nails both emotional gravitas and kick-ass horror moments. As for little Princess Leia, Blair makes you believe the Boogeyman is real in her breakout film role.
The Boogeyman is a frightfully fantastic movie filled with solid scares, a sick creature design, and family drama. It's also a chilling throwback that will make you feel like a kid again in the scariest way possible. It's the sort of movie that will linger with you and rear its head when you turn off the lights, no matter how old you are.
The Boogeyman opens June 2.
---
Want more io9 news? Check out when to expect the latest Marvel, Star Wars, and Star Trek releases, what's next for the DC Universe on film and TV, and everything you need to know about the future of Doctor Who.