Ruslan Sokolovsky, a blogger who was arrested for played Pokémon Go in a Russian church, was found guilty today of charges ranging from "violating religious feelings" to illegal possession of a pen that contained a video camera.

Sokolovsky posted a video of himself playing the augmented reality game late last year in a way that Russian authorities said showed "disrespect for society." Prosecutors had asked for a sentence of 3.5 years in prison. The judge in the case, Yekaterina Shoponyak, granted the prosecutors their wish and gave the blogger a 3.5-year suspended sentence.
"In accordance with the expert evaluation, the court found blogger Sokolovsky guilty of inciting hatred, violating religious feelings and illegal possession of special technical means - a pen with a video camera," the judge said, according to the Russian news agency TASS.
The video that Sokolvsky made is still available on YouTube and served as a kind of protest over what the blogger saw as a ridiculous law against being on your smartphone in a church.
As the Associated Press points out, the sentence is similar to that of members of the punk band Pussy Riot, who spent almost two years in Russian prison for playing a song inside of a church. The act was also deemed offensive to religious sensibilities in Russia.
G/O Media may get a commission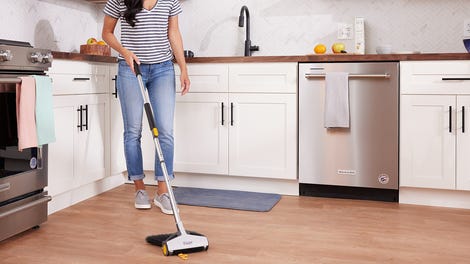 BOGO 50% Off
Flippr - BOGO 50% Off
"I may be an idiot, but I am by no means an extremist," Sokolovsky said in a written statement posted by Russian news site Meduza last month.
"A long time ago, people were imprisoned in camps and for longer terms – not for 3.5 years, but for decades – because they [foully] joked, for example, about communism and about Stalin," Sokolovsky continued.
"Now it turns out that they want to imprison me for 3.5 years [in real terms] because [I] obscenely joked about Orthodoxy and about Patriarch Kirill. For me, this is savagery and barbarism. I do not understand how this is at all possible. Nevertheless, as we have seen, it is quite possible indeed."
Sokolovsky was put under house arrest in September 2016 before being formally detained the following month for violating the terms of his detainment by posting a new video online.
Strangely, there's some confusion about the charge that Sokolovsky possessed an illegal camera that was disguised as a pen. During the trial he reportedly said that not only was the pen not his, but that it wasn't a camera at all, but instead just a light bulb. Today's news of his sentencing didn't clarify any of the questions surrounding this strange aspect of an already bizarre trial.
During the trial, Sokolovsky reportedly apologized to anyone who may have been offended by his video, which was filmed in the Yekaterinburg's Church of All Saints, but that didn't seem to get him any leniency. Under a suspended sentence, it's unclear how soon Sokolovsky may be sent to real prison rather than the detention center where he currently resides.
[Associated Press and TASS]
Correction: The final paragraph of this post originally misidentified Sokolovsky using the judge's surname. We regret the error.