Between exploding phones, exploding washing machines and, uh, more exploding phones, Samsung has had a pretty rough year, but thanks to an embattled president and a mysterious cult leader, 2016 somehow just got even worse for the beleaguered tech giant.

South Korean news agency Yonhap reports that prosecutors raided Samsung's offices on Monday in connection with the presidential influence scandal currently rocking the country. According to Reuters, authorities are investigating if the company gave improper financial assistance to Choi Soon-Sil, personal friend of President Park Geun-Hye and daughter of the allegedly Rasputin-like founder of the Church of Eternal Life. From News.com.au:
While questions around Park's relationship with Choi and her late father had been circling for some time, the scandal kicked off late last month when cable TV channel JTBC found Choi's tablet computer containing the president's speeches — received ahead of time, with her edits in red — along with other state documents.

In a televised address Friday, Park agreed to be questioned by prosecutors, and sought to portray herself as an over-trusting friend who had let her guard down at a moment of weakness.

Her voice choking with emotion, Park said she had been living a "lonely life" as president and had turned to Choi for company and help.
During the address, Park went so as to deny performing cult rites or "shamanistic rituals" in the Blue House, South Korea's presidential residence.
Samsung's role in the scandal, it seems, is related to donations to two non-profit foundations controlled by Choi. On Sunday, a presidential aide was arrested for allegedly pushing businesses like Samsung to give millions to the foundations, which Choi is accused of using to peddle political influence.
G/O Media may get a commission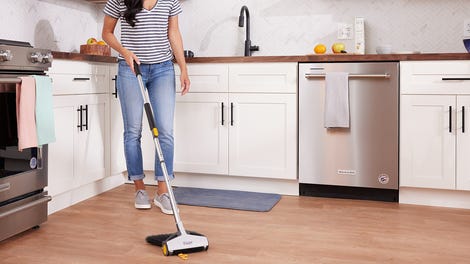 BOGO 50% Off
Flippr - BOGO 50% Off
On the bright side, things probably can't get any worse for the South Korean phone maker. Of course, that's what we thought the last time.
[Reuters]