It's a remarkable feeling when you find a gadget that makes no sense yet feels so right. The Galaxy View, an 18.4-inch portable touchscreen TV, is one of those gadgets. And it promises remarkable things.
Seemingly the size of a pizza box, the Galaxy View is difficult to place in a single category. Samsung calls it "the largest Android mobile device on the market," but that designation is rather misleading. The Galaxy View is intended to operate as a mobile entertainment device, a wafer-thin television that you can take anywhere.
Sold in both LTE and Wifi-only models, this hulkish plane of glass and plastic offers eight hours of video playback thanks to a bundle of batteries along the back. An unusual but functional stand also doubles as a handle so you can carry the dang thing around like a briefcase.
G/O Media may get a commission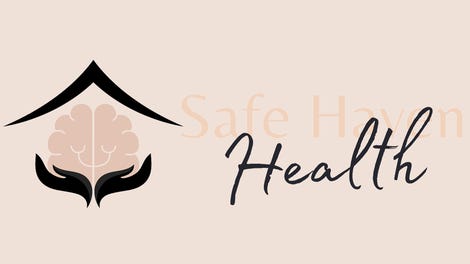 Addiction counseling
Safe Haven Health
But what really sets the Galaxy View apart is an ambitious home screen app that literally puts all of your favorite content at your fingertips. Thanks to partnerships with major cable companies like Time Warner Cable and Xfinity, you can connect your account to the tablet so that you can watch any available station on the portable 1920 x 1080 screen. (It takes just two taps to start watching live TV.) There are also two 4-watt stereo speakers hiding behind the hinged handle slash stand thing.
Those are the broad strokes of the TV experience. However, like Samsung says, the Galaxy View is also a massive Android tablet. Running Lollipop, it can do anything a smaller Android tablet would do from running apps like Spotify to giving you a huge canvas for reading email. Weighing in at a little over 5.8-pounds, it's not really designed to be held for long periods of time. The handle slash stand thing does flip so that you can rest it on your lap at a convenient angle.
The rest of the guts are pretty run-of-the mill. The Galaxy View is powered by a 1.6-gigahertz processor and 2-gigabytes of RAM. It comes with either a 32- or 64-gigabytes of storage as well as a micro SD slot and a spot for a nano SIM. Thanks to Bluetooth connectivity you can connect the device to external hardware like gamepads and speakers. The Galaxy View will also connect to other Android devices so you can, for instance, start playing a game on your phone and pick it up on the TV tablet.
All that said, it's worth pointing out that the Galaxy View does not have an HDMI port so it's unclear how—or even if—it will work with set top boxes and gaming consoles. There's just a USB port, a headphone jack, and a charging port.
All that said, we need to spend some time with Galaxy View to understand it's full potential. With a retail price of $600 it's more expensive than one of the cheaper Samsung TVs. Then again, you can't easily carry your TV up to your rooftop and watch the World Series in the moonlight.
Stay tuned for a full review.
[Samsung]
Photos by Michael Hession
---
Contact the author at adam@gizmodo.com.
Public PGP key
PGP fingerprint: 91CF B387 7B38 148C DDD6 38D2 6CBC 1E46 1DBF 22A8