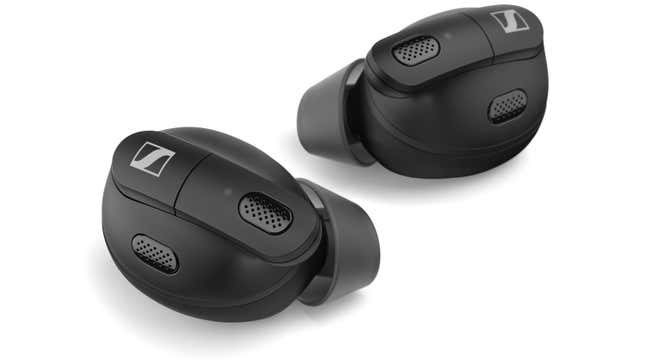 Even with ambient sound-boosting features, most wireless earbuds aren't designed to fill the role of a hearing aid for those dealing with the early stages of hearing loss, but Sennheiser's new Conversation Clear Plus can help those who specifically struggle with hearing voices and conversations in noisy environments, without requiring a trip to the audiologist.
In August of last year, the Food and Drug Administration announced that it would allow adults dealing with mild to moderate hearing issues to purchase more affordable hearing aid products over the counter, without the need for a prescription or approval from an audiologist. The decision, which officially went into effect in late October, last year, allows companies like Sony and Jabra, who already make wireless headphone products, to sell alternatives specifically designed to address less severe hearing problems.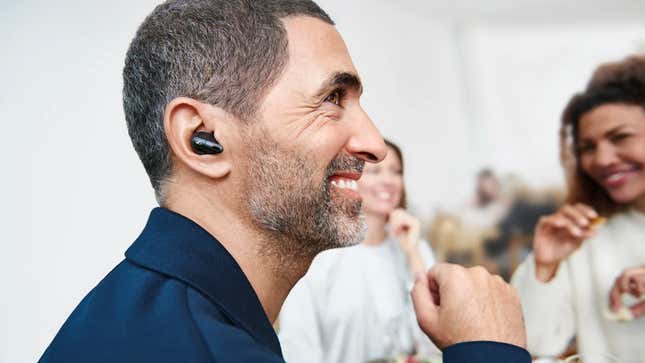 Sennheiser isn't officially calling its new Conversation Clear Plus wireless earbuds an OTC hearing aid solution. Instead, they're being sold as a set of wireless earbuds featuring "advanced speech enhancement technology" that works alongside active noise cancellation to help make specific sounds, like voices, more distinct and clear for users, even in noisy environments.
The Conversation Clear Plus comes with pre-configured settings for three different listening scenarios. The "Relax" mode allows users to tweak how aggressive the background noise cancellation is for those times when they want to tune everything out, while the "Communication" and "Streaming" modes will minimize unwanted noise and enhance the clarity and presence of nearby voices, or sounds from a TV or mobile device that aren't directly connected to the earbuds.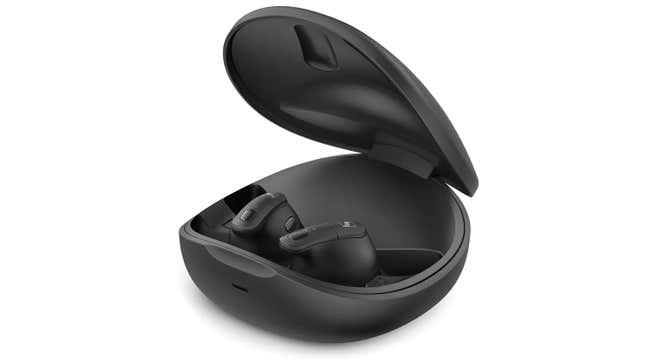 They also work as traditional wireless earbuds, with wireless Bluetooth connectivity, nine hours of battery life on a single charge, and an additional 27 hours when occasionally docked in an included charging case that doesn't look especially tiny—probably because there's a hefty battery in there. We haven't had a chance to try them out in person, but we're going to assume they sound as good as Sennheiser's other wireless earbud offerings, which always deliver excellent performance.
​Despite not being officially positioned as an OTC hearing aid solution, the Sennheiser Conversation Clear Plus will still come with a steep $850 price tag when available for pre-order starting tomorrow, which is considerably more expensive than even the priciest of wireless earbuds we've reviewed in the past, but still much cheaper than a prescription hearing aid.