Camera: Nikon D60
Lens: 18-70 mm
Focal Length: 18 mm
F-Stop: f/22
Shutter Speed: 6 sec
ISO: 100
Flash: Manual
Editing Program: Adobe Lightroom
Me and two of my friends went to an abandoned primary school in Kuwait city , Kuwait. The environment was so scary , it was dark and full of dust and broken doors and windows. For shooting this photo , I set the camera on a tripod , holding my flash in my hands (Manually) and asked my friend to hold 2 flashlights and start to runnig toward the camera and twirling the flash lights , and I was standing behind the camera firing the flash for several times towards him . The composition of the darkness, movement, twirling the flashlights, and the camera flashes was giving us a mindless freedom feeling , that's why we titled it "Ecstasy"
-Abbas Almohri
Sony a390 18-70mm, f/5, 1/10s, ISO100
To take this shot i set up a tube of 35mm mylar from the cinema i work at, made by pushing the centre out of a roll of the stuff. This was taped to the hood of my lens. The lights are actually two Force FX lightsabers i had laying around the place which created this awesome reflection around the perforations in the film.
-Adam Robson
G/O Media may get a commission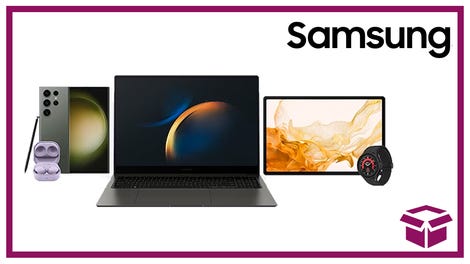 24 hour deals
Discover Samsung - Daily Deal
Camera used - Nokia 6303; I have no idea about the rest of the information.
Instead of trying to get a clear, vivid, picture with the camera on my phone, which was impossible, I decided to try the opposite. I tried to create a blurry, out-of-focus, shot that emphasised how a good camera does not always take a good picture, and vice-versa. Since the phone's camera has no settings for flash or contrast (that I know of), I took the picture in a pitch-black room, in order to create as much blur and harsh tones as possible. The picture itself is of my face, which I took just by moving the camera around and not allowing it to focus. It took a few attempts with other objects (glasses, coins, etc.), but the effect produced from taking it of my own face was much more stark. I feel it looks somewhat ghostly, with a very pale complexion and eyes reflecting the flash, while appearing to melt.
-Alex Davies
Nikon D7000
1/250
F 20
ISO100
58mm (Nikkor 18-105mm lens)
I got my first dslr about a month and a half ago and I've been taking a huge interest in photography since then. One of the things that caught my eye was pictures of smoke and using flashes off camera. I finally bought my SB600 last week and got it today so i decided to give it a try and this picture was my favorite one of the day.
-Andres Martinez
Shot on a Canon 7D with the Canon 50mm f/1.4 at ISO-250, f/1.6, 1/60 sec.
I spent the long weekend on Guemes, one of the San Juan Islands off the Washington coast. This baby miniature donkey was one of the first things we saw as we drove off the ferry and the next morning we came back to see it again. It was absolutely fascinated by my friend's dog which is the only reason it got close enough to get this photo.
-Ansel Santosa
Shot this on Black Friday during a walk in the woods with family. Icicles covered the trees and it felt like I was in a dream forest. It was challenging to protect the protect the camera with melting icicles and had to get a quick shot—which is what this turned out to be. Used a Nikon D3000, 1/1000 sec., f/8, iso 100.
-Anya Doshlygina
Pentax K-x with a Sigma DG 28-300mm F3.5-6.3 lens at 29mm and F 3.5. 1/13 sec., no flash, ISO 2000.
I took this picture out looking out the window at the end of a NYC Subway car on my way to see the Thanksgiving Day Parade, and naturally, take pictures of it. I was really just looking for a shot of the station receding away from the train as we went down the tunnel, but I didn't factor in the reflection of the inside of the car on the window, and I ended up with this.
-Arnab Banerji
iPhone 4, ISO 200, f 2.8, 1/25
Been on Gizmodo for a long time as a viewer, now I'm submitting for the first time. I was just cleaning up at night when I saw the scissors and paper, and it gave me the idea for the ultimate Rock vs Paper vs Scissors Battle Royale. I ran outside to get a rock, placed them on my dining room table, whipped out my iPhone 4, and took around ten shots of the pecking order. I then tweaked it up a tiny bit on Lightroom 3. As you can see, Scissors<Paper<Rock.
-Arrian Jahangiri
Shot with my brand-new Pentax K-7
180mm zoom
1/4 second exposure at f 5.6, ISO 100
Processed in HDR to bring out the glow around the lens filter and heart.
Filter used was a 49mm warming filter. The shadow uses light from a desk lamp about 1 foot above the Bible and the arch from the pages made the heart shape.
-Ben Hay
Shooting Info: Sony a900 with Tamron 90mm macro lens, f/7.1, ISO-200, 1/80 sec.
I went out looking to test out a new wide-angle lens with some glorious gold ginkgo trees at the local park but switched to the macro when this ladybug caught my eye. It stayed in that position for a good while as if the leaf in front of it was a dead end.
-Ben Torode
Shot with a Nikon D90, 18-105mm f3.5-5.6 Kit lens @ ISO 200 1/3 sec at f 8.0.
I had tried an experiment using a wine glass in front of various backgrounds and found that the pictures I was able to capture were fantastic. When the free-for-all competition came up I thought it was the perfect time to do another one. This was the 3rd picture I took and it turned out perfect. 60 other shots couldn't compare. The manner in which the light bounces in and through the glass really makes this shot.
-Brendon Toderian
Nikon P7000
Focal Length 10.7
Exposure .036
I just got the P7000 (which is pretty sweet so far) and was messing around with the different settings. I took a lot of different pictures but I liked this one the best.
I asked my dog to stare into the corner and think about when he was a puppy. It took forever to teach him that command.
-Brett Winston
This HDR show was taken with a Sony HX5V whilst visiting the family for some quality thanksgiving time... there's no place like a farm to go and take pictures! I used a little dinky tripod I picked up at Target some months ago and got to work taking lots of photos, many HDR, and ended up with this as one of my favorite shots. ISO 125, f.8, exposure varied by shot.
-Brian Coffman
Taken with a Canon PowerShot S90, 15 second exposure at f/4.9, ISO 80. Minimal color balancing done in Paint.NET.
I came to the bridge I was standing on to shoot the streetlights along the bridge spanning the West Bay of Olympia (extreme south end of Puget Sound) at night. This view caught my girlfriend's eye, however. I liked the multiple levels of repeating vertical elements - backlit posts on the bridge, frontlit posts, the reflections of the lights on the footbridge at the far end of Capitol Lake.
-Brian Hall
Droid 2
Focal length 4mm + coin operated telescope
F2.8
ISO-65
Exposure: 1/312 sec
Exposure Comp: -1 step
I took this photo while back at home in Duluth for the holiday using a cell phone (Droid 2) with a coin operated telescope as a lens. My wife and I were down in Canal Park in Duluth, MN with some friends and their little daughter. She was interested in using the telescopes to look at the nearby light houses so we ended up handing out by them for some time. The recent free lens shooting challenge was the spark that created this shot.
-Charles Erickson
Taken with my iPhone 4. Settings: HDR off, Flash off, exposure time: 1/ 120, Focal length: 3.85. No editing was done later. This leaf bug caught my attention on my car one day and I decided to get a few shots of it with my new iPhone 4. This was the best of them.
-Chase McFadden
Canon T2i
Sigma 70-300mm F4-5.6 APO DG Macro lens
ISO320
f/8
1/500
Just got my son a new puppy for his Birthday. (It's a Mini Pincher/Jack Russell mix). The dog is extremely energetic. A walk in the fields surrounding the woods sounded like an awesome idea, on this crisp November day. Got some really nice shots. The ideal spot, a nature preserve in Muncie, Indiana, exists behind my home.
-Chris Elliott
Right after reading the challenge post, I immediately though about how I narrowly missed the free-lens challenge from being out of town. I grabbed my Canon EOS Rebel T2i and started taking pictures of my bookshelf with the EFS 18-55mm lens held tilted, a few inches away from the camera, or even backwards. Then my sister came into my room with a cookie she had baked a batch of to take to relatives over Thanksgiving and I set one down on my desk. I held the camera steadily with the lens flipped around with a small gap between it and the sensor and took this macro picture of the frosting on it.
-Chris Smith
I shot this photo on Thanksgiving morning after awakening to find that it had been snowing for a couple of hours. I used my canon powershot (SD1100 IS) with the color accent turned on. Since my camera tends to take blurry photos (or maybe it's user error), I decided to play around and took a photo while turning the camera in a circular motion. I thought the photo came out Van Goghesque.
-Christina Barnard
Was in Pittsburgh, and I (being from the middle-of-nowhere) rarely see a taxi, and was like TAXI!! Snapped a pic, then edited it in Photoshop. I used the camera I had on me (Kodak EasyShare Z915). Thought it turned out pretty good...
-Colten Gill
Equipment is a Nikon D90 with 18-55mm Nikkor AF-S 3.5-5.6G at 55 mm with UV filter – attached to Gorillapod hanging from tree.
Auto Settings:
Aperture: f9
Shutter priority: 1/100s
ISO 200
Auto settings for white balance and exposure
While visiting my in-laws in Oklahoma for Thanksgiving, it was decided that we should take a family photo. As I didn't have a full tripod and we had no spare person to shoot the picture, I improvised with my Gorillapod attached to a tree near the house. I then tested the camera and the field of view so that I would be able to crop less and still get everybody in frame. So while make-up was being applied, I set up the camera and then test-fired the camera to check locations. This photo is a composite of six shots of me standing in for my subjects. It wasn't until I was reviewed the photos at home that these six stood out. I decided this would be a good idea for my assignment. So a little cut & paste and here we are.
-Cory Newkirk
I shot this photo on a rainy Thanksgiving morning with a Motorola Droid. I was walking out to the garage when I noticed this plant growing out of a space in our concrete driveway. I think the way the plant holds the water drops is stunning.
-Dalton Fowler
Canon 7D
f/5.6
1/80 sec.
ISO 200
300 mm focal length
Even though winter is here and we have had some seriously cold days there are always a few hummingbird species that do not migrate. I bring in the hummingbird feeder at night to keep it from freezing, this guy sits in the tree all day guarding his food from other hummers.
-David Lantz
Subject matter is white carnations.
Camera is a Horseman 4x5 view camera with adapter to use Nikon D700 camera body.
Lens is 210mm Nikon on a Copal #1 shutter.
Lightning is DigiSlave LED ring light attached to the lens.
Images shot at f32, 1/4 second.
The image is approximately 25 megapixels, stiched together from three separate images using the Autopano Giga 2 application. The separate images were obtained by raising and lowering the Nikon at the back of the view camera.
-David Spohn
This photo was taken with a Canon EOS 350D, using a Canon 17-85mm lens with a UV/haze filter.
Manual, no flash
1/125 sec exposure
f/5.6
Focal length: 50mm
ISO: 200
The photo was taken early Sunday morning in the Old City of Jerusalem. After the sun came up, I sat down to rest for a bit. Watching the light develop on the stones of the city, I was entranced by the shadows and texture of this cobblestone plaza.
(Brightness and contrast tweaked in Photoshop to enhance the drama.)
-Dena Bailey
I haven't driven home in daylight for 6 days now, mostly due to daylight savings time. I was driving home this evening after a weekend day of work and I saw the sun beating down and shining with a bright yellow hue, which made the fall browns and remaining green colors pop out to me and reminded me strongly of Stephen King's book Under the Dome where he describes pollen and other particulates that have collected on the outside of the dome.
"The sun was going down [as] it often did after warm, fair days unsullied by late showers. But never in his life had he seen a sunset like this one. ... The horizon was almost invisible through that blurry glare. "Good Christ, it's like trying to look through a dirty windshield when you're driving into the sun," she said. And of course that was it, only the Dome was the windshield. It had begun to collect dust and pollen. Pollutants as well. And it would get worse."
Under the Dome, Stephen King
I stopped at the first place I could and took the photo with my iPhone 4. Feeling the oppression of winter coming on, I can't help but feel like a character trapped in King's novel. Instead of a dome holding me in, the cold and limited daylight is my enclosure. The bright setting sun with the fitting country-side view match the cover of King's novel and worked nicely to inspire this shot.
The photo was shot with an iPhone 4, and fittingly (as a reference to another of King's novels) from a Buick (albeit a Rendezvous, not an '8'). Although it wasn't through my windshield, it was through the driver's-side window. :)
-Derek Cunningham
Canon T2i, ISO 3200, 45mm, 0 EV, f/6.3, 1/15
I was actually trying to do a 'night' version of the velocity challenge when I stumbled upon this fire hydrant in Cambridge, MA. I liked the contrast between the light blue and the orange, so I took a few pics 'just for kicks'... Sure enough, I ended up liking this more than any other pic.
-Diego Jimenez
Nikon D90
60mm AF Micro Nikkor
ISO 400
f/16
1/125
Twas two days past the holiday
When I was in my room still giving thanks
As out of my window what should I see
But a woodpeckers nest high up in the tree.
Woody was gone but an nice photo it'd make.
So the Nikon I grabbed and a ladder so tall
I climbed to the top
was careful didn't fall
The result a fine abstract
for the Challenge Free For All.
-Duane Sager
Canon 7D
Canon 28-135mm
1/500
f/3.5
ISO: 100
My wife and I took a trip to Old Poway Park in Poway, CA on Thanksgiving day to walk around and enjoy the outdoors. She brought her camera but I ended up using it the whole time. I like this photo because it isn't focused on anything particular, and it has some relaxing colors and textures. No photoshop or color adjustments, just resized it.
-Dustin Lewis
My camera is a Fujifilm, FinePix F70EXR...That's right a digital "point and shoot" camera with no manipulation. This is my first introduction to this film challenge so I decided to start off with something simple (also I found out about it yesterday, so not much time). The reason I write about this is because, as someone who works in the arts, I am constantly amazed by new technology that allows people of all levels to get involved in creating and capturing something beautiful. So I look forward to following and participating more in these shooting challenges. As for my story: This shot was taken on a freezing day in Boston, a Tuba Christmas Day to be exact. This was the 25th anniversary of the Tuba Christmas and it brought tuba players from age 12 to 75 out to play Christmas songs on, oh yes, their tubas!! This specific tuba was fastened around a solider home for the holidays. The image in the horn of his tuba bringing together the community and the city was a true "reflection" of what the day was about.
-Emily Hankle
Shot with a Canon Rebel XSi, Sigma 17-70mm 2.8-4 Macro Lens @ 70mm, ISO 200, Shutter Speed 1/400, Aperture f/4
This is one of the five bunnies I took care of over the weekend. Their mother was killed by a stray dog last week. I took several shots but this odd pose he made as he groomed himself is my favorite.
-Esmer Olvera
I am currently studying abroad in Aix-en-Provence, France to learn the language. The model is one of my classmates. We have to cross this bridge everyday to get to and from school.
I shot it on a Canon T1i, shutter spead 1/1000, F-Stop f/4.5, Focal Length 32 mm, and ISO 100.
-Flick Tiffany
Camera: Canon Rebel XT
Lens: 18-125mm Sigma DC
ISO: 100
Focal Length: 18mm
F-Stop: f/5.6
Exposure: 1/200 sec
I'm in Santiago, Chile for a business trip and I've been here for 2 weeks. I finally get a chance to walk around the city for some picture taking. I don't know anyone, I'm getting lost, and I'm afraid of getting my camera stolen. When I come across this decoration in front of a strip of restaurants. From the sides it just looks like a funnel. So I say to myself "that's interesting, let me get some shots from different angles." I didn't think anything of it at first. Then I looked at it head on and I was amazed at what I saw..."It looks like the Golden Spiral!" One of the most amazing mathematical concepts (and also a reference to the movie PI). I couldn't believe my luck...I wasn't sure if I was going to be able to do it justice....
The Golden Spiral, for me, always had this mystery and fantasy about it...and I wanted to capture that mystery and fantasy in my shot.
-Gaetano Cecere
Canon EOS 20D, 28-70mm L Lens, ISO 400, f/6.3, shutter speed 1/320, taken on November 26 at 5:04 pm.
This photo was taken from the porch of my aunt and uncle's home in Branson, Missouri as we sat down to have our Thanksgiving feast. This sunset made the entire evening for my family as stories were shared about past Thanksgivings and as we all laughed and enjoyed our time spent together! With a view like this and the massive array of food that was spread before us it was an evening we will never forget.
-George Westlake
This shot was taken in St Remy de Provence, France at the mental hospital that Van Gogh checked himself into after he cut his ear off. The model is posing in his bed in the room he stayed in.
For the shot, I used a Canon 7D, with an aperture of 9, shutter speed 1/50, ISO 2500 and a focal length of 17mm.
-Gordon Malcolm
Camera : Canon rebel T2i.
Lens : Canon 18-135
F : 5.6
Speed : 1/60
ISO : 400
After 5 years taking pictures mostly with Point and shoot cameras, I decide it was time to get into the DSLR for good. I bought the Rebel T2i with a couple of lenses, and start studing the equipment and getting familiar all the commands and settings.
Today (saturday november 27th) was the firt day with sum after a week of rain and overall bad weather. So I grab the camera and start taking pictures of my pretty small garden. Then I saw this little flower hanging in the windows, with a very black glass as background, I realize that would be a perfect oportunity to try shooting with low speeds (under 1/100) and also play a little bit with the focus settings. After, finding a angle that works for me, I took a a few shoots, but the very first one, in my opinion at least, prouve to be the coolest one. So I decide send it to you guys, and see how it goes on this week chalenge.
-Gustavo Zagato
For this shot I set up my tripod across from the iccicles once I found some that I was satisfied with, and used my remote release. I chose these icicles for the blue background of a recycling bin.
Shot with a Nikon D60, 55mm Nikkor lens, at f/11, 1/25s, ISO 200
-Haley Strohschein
I used an 8.1 megapixel Kodak Easyshare camera that my family uses to take the photo. I found this glass CocaCola bottle with some weird paintings on the side, stuck the lens in the top and pointed it at a lamp in my room and snapped this photo.
-Jack Halliwell
Canon Rebel XS
18-55mm stock lens
f / 3.5
3.2 seconds
-1 EV exposure bias
ISO 1600
Focal length 18mm
So I was out doing some urbex in my local city for school. Encountered this place, and decided to take a looky loo! Some really sketchy stuff up in here!
-Javin Lau
Camera: Canon 7D
Lense: Sigma 24-70mm f2.8
5.6, 1/250, ISO 100
Went on a work trip over the weekend to Funing, China. Visited a small village in the area. The area remains largely unindustrialized, and the village is inhabited by the elderly and young children, whose parents have migrated to the cities. The guys in the photo were sitting on top on a bridge selling fruit and nuts to passers by.
-Jaxon Hsu
Taken with an Olympus microscope mounted camera. This is a 40x zoom on a pine pollen (upper left) and an unidentified airborne particle. Taken
for SUNY Geneseo's (the school that made the Human vs. Zombies video that you featured a while back) aerobiology lab.
-Jeffrey Levine
Taken with an Olympus microscope mounted camera. This is a 40x zoom on a pine pollen (upper left) and an unidentified airborne particle. Taken
for SUNY Geneseo's (the school that made the Human vs. Zombies video that you featured a while back) aerobiology lab.
-Jeffrey Levine
Camera: Canon EOS REBEL T2i
Lens: EF50mm f/1.8 II
8 second exposure
f/1.8
ISO 100
Ever since getting my DSLR earlier this year I've wanted to try astrophotography. Unfortunately, living in NYC, it's near impossible, so I wanted to take advantage of my Thanksgiving trip to try. Day 1: cloudy. Day 2: cloudy. Finally on the night before I left it cleared up. By the time I got outside the clouds were already coming back but I got this picture when about half the sky was still clear, giving me the few blue blue specks on the left. I used Photoshop to color the cloud trails green, making them resemble the aurora.
-Jeremy Neiman
Shot on a NIKON D5000 with 18-55mm kit lens at 18mm f/3.5 ISO 400 and an exposure 1/250 sec.
Here in the UK we are not so lucky to have a long weekend however winter has come early this year. I walk past this bench every day near my work and thought the crisp cold mornings were an ideal opportunity to leave a bit early and capture this shot.
I took this set with the widest possible aperture my lens would allow to throw focus on to the frost on the bench (The wide aperture also help reduce the camera shake in the freezing cold !)
-John Kilmister
"The Last Days Of Fall"
Picture taken of a few leaves left on a vine that was crawling across a wall on a house in Queens, NY.
Three pictures taken and merged in HDR. Used a Canon EOS Rebel T2i, Aperture priority, F16 at
1/60 sec exposure. Metering mode evaluative, ISO 100. Using a EF-S 18-55mm f/3.5-5.6IS lens
at 23mm focal length. Daylight white balance and landscape Picture style.
-John McNamara
Title: Neon Flower
This was a closeup of a flower and thanks to photoshop I was able to bring out the geometric design not easily seen in the original picture. I used a Panasonic Lumix in automatic mode with macro setting
-John Shable
Camera: Canon EOS 7D
Lens: Tamron 18-270mm 1.35-6.3
ISO: 250
Focal Length: 65mm
Aperture: f/5.0
Shutter Speed: 1/15
I was browsing through my friend's large collection of vintage film (woah, wait - what's that?!) cameras that seem to have lost popularity in a dishearteningly short amount of time. Sure, with digital cameras we tend to think of film as free with virtually no limit to the amount of shots we can take, but we have lost a sense of care and heart placed in each shot. With this new-found appreciation for vintage cameras, I experimented and had fun with different shutter speeds on my own digital and got to see a film camera through the subject's perspective. When peering into the dirty lens, it appeared as though the green trees behind the camera had been distorted to yellow and blue hues. I can't wait to experiment with my friend's collection of film cameras. Thank you for your time, enjoy!
-Jonathan Lin
Taken with my Olympus E-450, ISO-100, 12 Second Exposure
Taken in a beautiful location called Blaise Castle, in the UK. It was difficult to narrow it down to this shot. The place is so full of natural wonderment, and yet ironically the picture I loved most was that made so stunning by man made light...
-Jon Hayes
I'm calling this one Around the World, just cause it seems like thats what happened. this was done tonight (28th) was using my canon 50d, 20-35mm wide angle lens, with a 400iso, 10 second shutter speed, and on a tripod that i moved ever so slightly. very little post, just some colour change, that is all.
-Jordan Mudrack
I was hanging out with a friend taking pictures of things that we encountered. As we walked around Fort Belvoir, VA., I remembered an old trail that is no longer used and has a really old wooden bridge at some point. To my surprise it was covered in fallen leaves. I failed to submit my picture for the fall shooting challenge so I figured I could take a new one to submit for this free for all. I used my canon 450D and a diana+ plastic lens to add some retro charm to it. It was shot at 38mm with 1/40s shutter and ISO 800. I added some vignetting in PS to increase the retro feeling.
-Jorge Meza
Walking out of rock climbing area in downtown Richmond Virginia
canon T2i with 18-55is lens
shutter 1/50
apeture f8
iso 800
focal length 25mm
-Joshua Jensen
Canon T1i
Canon 18-200 IS @40mm
ISO 400
f 4.5
1/250 sec.
I was at the Formosan Aboriginal Cultural Village walking around the Koi Cherry Blossom pond when I saw a food dispensing machine. I noticed the koi went totally nuts when anyone just held their hand over the pond (pretending to drop food), so I asked my sister to drop some food pellets in while I shot. They went crazy! I took about 40-50 shots, but this one was my favorite because of the huge open mouth in the middle and the fish just flying all over top of each other. Since this is a FFA, I decided to make it into an HDR image. I shoot in raw, so I exposed the same photo 5 times in Photoshop CS4 (-2, -1, 0, 1, 2), then combined and tone mapped them in Photomatix Pro. I finished it off slightly in Lightroom 2.7, reducing noise.
-JT McGrath
The last few autumn leaves remaining on a bonsai tree at Phipps Conservatory in Pittsburgh, Pennsylvania. Shot with an Olympus E520 using a 50mm OM Zuiko lens with 4/3:OM adapter. ISO 1600, shutter 1/320, f/1.8, no flash.
-Julie Urban
Camera: Canon EOS 20D
Lens: Canon EF-S 10-22mm
1/200s
f/5.6
100 ISO
I was home for Thanksgiving vacation and for my Photo 100 class I have to take 10 pictures of a culture that I relate to. I decided to go with a country culture. I took this photo of a photogenic Highland cow the day after the first snow of the season at my uncle's farm.
-Justin Ross
Canon XSi
EF-S 18-55mm f/3.5-5.6 IS
ISO 200, F 4.5
My first HDR attempt. The car is a 2005 Mustang V6 Premium, Taken on a cloudy day in Southern California with two-stop bracketing. Tweaked in Photoshop CS5, and that's all she wrote.
-Justin Van Bibber
Canon Powershot sx110is
Exp:1/100 sec
Aperture:f/2.8
Focal length: 6mm
ISO: 100
I got the special holiday bottle of coca cola and halfway through finishing the drink i thought of the refractions challenge posted a while ago. I always wanted to try. Sadly the results weren't all that great and i was a bit dizzy from the upside down-ness of the refraction. So i lay down on my bed and saw the light. The light above my bed that is.
-Kalden Dhatsenpa
Camera: Canon EOS 400D
Exposure Time: 1/60 sec.
F-Number: F/5.6
ISO Speed: ISO-200
Exposure Compensation: +0.7 Step
This image is also modified in Photoshop CS5. I have added more contrast and turn it into Black&White.
I was struggling myself, what to take a picture of. When I was walking home back from college and saw man fishing in pond, I thought, why not to take a picture of him.
-Kamil Puzdrowski
My friend Wendy has a fashion blog, I often take pictures of her different outfits. During this Thanksgiving break we decided to take pictures at the beach. By the time we were done taking pictures, both of us were wet and chilled to the bone.
Camera: Nikon D100
F stop: f/8
Exposure Time: 1/250 sec.
ISO: 200
-Karen Feng
Finally got the shot —I have been trying since last year to get a pix of my three mini horses running toward me.- One day last year I went out to feed then some carrots and didn't have a camera, they came at me in formation. Since then I keep trying and finally worked. I used an Olympus E-PL1, ISO 320, 1/200 sec
-Kay Owens
I used a Sony Cyber-shot camera with 7.2 mega pixels on auto. For this picture I shot through a container of Windex to achieve the bubbles and the blue tones. After playing with some angles, I held an orange light above the bottle; creating an orange blue sea short lasting bubbles.
-Kelly Cook
Shooting Summary: Panasonic-Lumix GH1 ISO 320 140 mm f/5.8 1/640
I had to pee really bad and luckily I had my camera with me. Just kidding, I was just walking over a bridge and this section of the spillway caught my eye. I used Lightroom to crop and do some tonal/color adjustments but nothing else.
-Kenny Voelker