A starkly threatening internal memo to Snapchat employees was leaked to Cheddar early Friday, painting a desperate picture of the struggling young company. In a Sisyphean twist, the leaked memo was about preventing leaks. Michael O'Sullivan, chief lawyer and general counsel of Snapchat's parent company, threatened firing, lawsuits, and even jail time for employees who leak confidential information to the press.
The language is alarming, but it's clear why O'Sullivan is furious: Several of Snap's recent moves have played out in the media before they were formally announced. In December, the "Stories Everywhere" feature, which lets users make and view Stories outside the app, leaked to press early. As did the plans for a major redesign, a round of layoffs in its Content team, and a wealth of confidential metrics for nearly every feature in the app. You'd think Snap's NDAs auto-deleted after 24 hours.
The relevant section of the memo, from Cheddar:
We have a zero-tolerance policy for those who leak Snap Inc. confidential information. This applies to outright leaks and any informal "off the record" conversations with reporters, as well as any confidential information you let slip to people who are not authorized to know that information.

If you leak Snap Inc. information, you will lose your job and we will pursue any and all legal remedies against you. And that's just the start. You can face personal financial liability even if you yourself did not benefit from the leaked information. The government, our investors, and other third parties can also seek their own remedies against you for what you disclosed. The government can even put you in jail.
Snapchat's always been a secretive company, but its war on leaks appears to have grown frantic. Employees were famously banned from using the company's own app at the Christmas party last year. According to a Daily Beast report, the New York office has an entire banned floor that nearly all employees cannot access; almost no one actually knows what goes on there.
It's best to look at the memo in the context of Snap's dire financial situation. The company lost a staggering $443 million in the third quarter of 2017. According to the Daily Beast report, part of Snap's recovery plan is doubling down on exclusive deals with publishers who pay to produce content for Snap's Discover tab. But the metrics leaked to the Daily Beast revealed that only about 20 percent of users check out the tab. With a static userbase, Snap may have an increasingly tough time charging big bucks for exclusive access to its app.
G/O Media may get a commission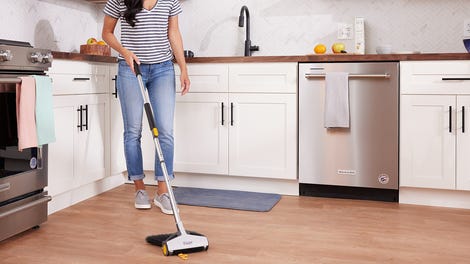 BOGO 50% Off
Flippr - BOGO 50% Off
And that's before we get to Snapchat's greatest enemy: Facebook. In August 2016, Facebook copied Snap's signature product, user uploads that self-destruct after 24 hours, with the Instagram Stories feature. Last year, Facebook reported 200 million people use its Stories feature each day—that's 25 million more users than Snapchat has in total.
It's clear why the company is desperate, but threatening to throw people in the gulag for forwarding emails doesn't inspire confidence. "Employee jail time" will only lead to worse press and drive out employees faster.
[Cheddar and Daily Beast]