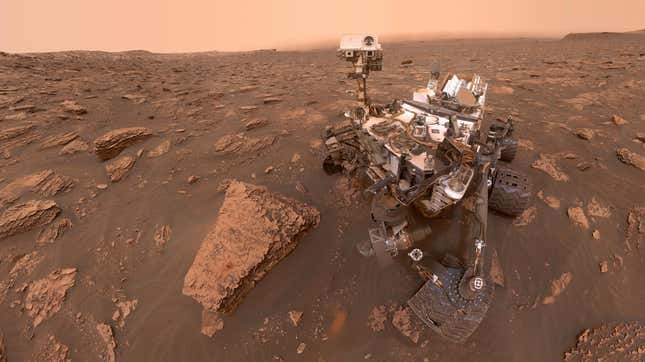 A major software update to the Curiosity rover will allow the robot to drive faster on the Martian surface and reduce wear on its wheels, potentially boosting the mission's lifespan.

Why Tilda Swinton is Drawn to Certain Characters
Those are just two of some 180 software changes applied to Curiosity between April 3 and April 7. It's the rover's first significant software update since 2016.
"The flight software is essential to our mission, so this is a big deal for our team," said Kathya Zamora-Garcia, Curiosity's project manager at NASA, in an agency release. "This is a major software update, and we had to make sure we did it right."
Curiosity landed on Mars back in 2012; since then, the rover has been exploring the region of Gale Crater on Mars. Investigating signs of ancient water, meteorites, and weird rock formations have all been part of its wheelhouse.
One of the most important software changes improved the rover's maneuverability. Curiosity can now take and process images of the Martian surface while autonomously navigating the terrain. This will save the rover—and Mars scientists—time.
"Spending less time idling between drive segments also means we use less energy each day. And even though we're almost 11 years old, we're still implementing new ideas to use more of our available energy for science activities," said Jonathan Denis, the head of Curiosity's engineering operations, in the same release.
Over the last 12 years, Curiosity's wheels have been worn down by sharp rocks on Mars. The Curiosity team slipped an algorithm into the software update which will allow the rover to modulate its speed depending on the terrain; in other words, when gnarly looking rocks show up, the rover will move carefully. It's the Martian equivalent of pothole navigation.
Among the other software changes were two new mobility commands to reduce the amount of steering the rover needs to do, a way of moving the rover's arms and mast with greater ease, simplifying preexisting code on the rover, and pathways to make future software patches easier to install.
Will the public see the fruits of this software update? To know you'll have to see how much Curiosity coverage picks up.