It's a green time for the electronics biz and today Sony has announced that they want to leapfrog the competition with their Sony Take Back Recycling program. They are teaming up with Waste Management's WM Recycle America division to recycle your electronics, but this deal makes customers go to one of 75 physical locations—the bulk of which are in California, Colorado, Massachusetts, Minnesota and Wisconsin—for the free recycling. And there's another catch.
The Sony Take Back recycling program is meant for Sony products alone. This doesn't mean you can't show up with a whole moving box full of your old gear. It just means that the Sony stuff will be pulled out and processed for free, and the other stuff will be handled at "market prices," whatever those are. Why you should pay to get your stuff recycled when they will be making money out of the raw materials is still unclear, but that's how things seem to be on the Waste Management side.
Other manufacturers offer similar recycling programs in similar conditions. Apple will take any equipment from any manufacturer when you purchase any new Mac, so it's not free although it's perfectly logical. They also offer a 100% free recycling program for any cellphone you may have around. Dell offers free recycling of their products at any time and like Apple, they will pick and process any other brand for free when you buy one of their products. It's just a good sales pitch.
On September 15 the Take Back program will be active at 75 WM Recycle America locations nationwide, but Sony pledges to make at least 175 locations available within a year—at least one in each state. Meanwhile, Dell offers almost-worldwide recycling. Apple will let you send your stuff via FedEx for free in the USA.
G/O Media may get a commission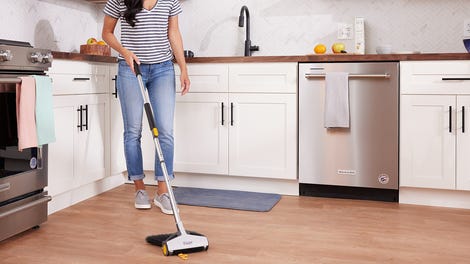 BOGO 50% Off
Flippr - BOGO 50% Off
While it's good that Sony is getting into this green wave, we are certainly not blown away.
SONY ESTABLISHES FIRST NATIONWIDE ELECTRONICS RECYCLING PROGRAM WITH WASTE MANAGEMENT'S RECYCLE AMERICA

Program Open to All Consumer Electronics Devices

NEW YORK, Aug. 16, 2007 - To encourage consumers to recycle and dispose of electronic devices in an environmentally sound manner, Sony has established a national recycling program for consumer electronics. The Sony Take Back Recycling Program allows consumers to recycle all Sony-branded products for no fee at 75 Waste Management (WM) Recycle America eCycling drop-off centers throughout the U.S. The program, which begins on Sept. 15, was developed in collaboration with WM Recycle America, LLC, a wholly owned subsidiary of Waste Management, Inc. The program also allows consumers to recycle other manufacturers' consumer electronics products at market prices, and may include a recycling fee for some types of materials.

This is the first national recycling initiative in the U.S. to involve both a major electronics manufacturer and a national waste management company.

As the Sony Take Back Recycling program expands, the number of eCycling drop-off centers will increase to at least 150 sites within a year, with at least one location in every state through a combination of WM Recycle America locales and WM external service partners.

Sony and WM Recycle America are also working towards the goal of having enough drop-off locations in all 50 states so there is a recycling center within 20 miles of 95 percent of the U.S. population.

Consumers will also have the option of shipping their used Sony electronics products to select WM Recycle America locations.

The Sony Take Back Recycling Program is part of Sony's broader global commitment to environmental stewardship, which spans product design, recycling, facilities management and energy conservation across all categories.

"Providing the highest level of service and support doesn't stop once a purchase is made. We believe it is Sony's responsibility to provide customers with end-of-life solutions for all the products we manufacture," said Stan Glasgow, president and chief operating officer of Sony Electronics. "Through the Take Back Recycling Program, our customers will know that their Sony products will be recycled in an environmentally responsible manner."

Glasgow said that by making the recycling of Sony products easy and convenient, the company expects to reach its goal of recycling one pound of old consumer electronics equipment for every pound of new products sold.

"People are seeking services to help them recycle electronic waste responsibly and economically," said Patrick DeRueda, president of WM Recycle America. "This program serves consumers' needs by offering a convenient and cost-effective waste management solution, while demonstrating our shared commitment to providing outstanding customer service and environmental stewardship."

As the technology industry sees continued growth, the amount of electronic waste is also increasing. A study by the U.S. Environmental Protection Agency showed that in 2005 used or unwanted electronics amounted to about 1.9 to 2.2 million tons. Of that, some 1.5 to 1.9 million tons was primarily discarded in landfills, and only 345,000 to 379,000 tons were recycled.

By recycling old electronics products, useful materials — such as glass, plastic and metals - can be collected and re-used in the manufacture of other products. Recycling not only minimizes the amount of waste disposed, it also minimizes the extraction of new raw materials from the earth and resources required for processing, saving energy and reducing greenhouse gases in the process.

A complete list of WM Recycle America eCycling Drop-Off Centers can be found at by calling 1-877-732-9264. More information about the Sony Take Back Recycling Program is available http://www.sony.com/recycle.