For a long time now Sony has made some of the best cameras out there. Love the iPhone 4S camera? Yeah, because it's got a Sony Exmor sensor in it. Sony's two new Xperias are also pushing the visuals mighty hard.
The the Xperia S (pictured right) is essentially the international version of the Xperia ion we covered earlier today (pictured left). Same 12MP camera, same 1.5GHz Snapdragon processor, same NFC chip (woo!). It's also got a 1280x720 BRAVIA Reality Display, but this one is only 4.3-inches vs. the ion's big ol' 4.6-incher. The biggest difference is that the Xperia S is non-LTE and it will be available globally in yet-to-be-named select markets (the ion is an AT&T exclusive). It also has an interesting transparent piece toward the bottom that doesn't really add any function, per se, but it's kinda cool looking.
I got to spend some hands-on time with both of the new Xperias earlier today. From a design standpoint they look and feel really cool. Up front they're all hard, sharp edges, but the back is gently-sloped convex aluminum, making them fit in the palm of your hand very nicely, similar to Nokia's Lumia phones. They feel rock solid. The screens definitely qualify as HD, as you'd have you put you eyeball on the glass to see a pixel, but the blacks just weren't nearly as inky as the Super AMOLED screens you see on Samsung phones. It'll be interesting to see how they perform at different brightness levels.
Sony claims you can go from being in standby with the screen off to a photo being taken in 1.5 seconds. It certainly isn't far off that. I was really excited to see the 12MP cameras in action, but unfortunately the room we were in was very dark (dark enough that my DSLR could barely handle it). As a result, the camera had trouble finding its focus and shake was a problem. Also, coming from the zero shutter lag on the Galaxy Nexus, it felt like it took forever to take a shot, but it may be faster in bright light. Both Xperias have a physical camera button, which I maintain should be the law.
G/O Media may get a commission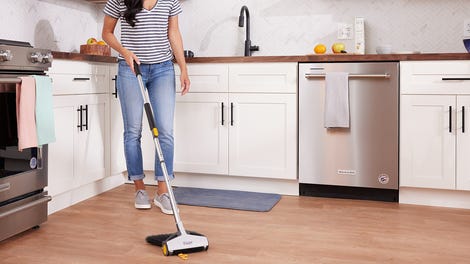 BOGO 50% Off
Flippr - BOGO 50% Off
The Xperias are running Android 2.3.5 at launch with Sony's own skin on top. It's one of the lighter skins I've seen, but it kinda looks unfinished. There was also a bit of lag here and there which could stem from that, though I was told that the units I played with might not have had the final software. Both devices are PlayStation Certified, which means they should have some tasty games heading their way. Ice Cream Sandwich update should be coming in Q2, thank god, which will make these phones about 300% better. No word on pricing or availability yet.