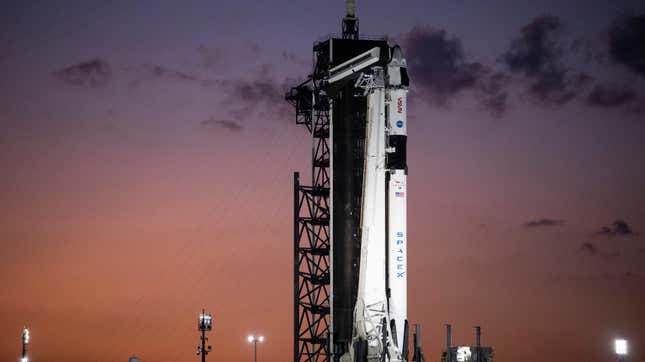 A ransomware gang is threatening to release SpaceX's prized business secret: the design of its rockets. The Lockbit gang claimed it breached Maximum Industries, a fabricator of rocket parts for Elon Musk's rocket company based in Texas, and pilfered "3,000 drawings" from the contractor, according to the gang's website.
Tesla Investors Not Happy With Mr. Tweet's Tweets
Lockbit posted to its site on the dark web that the blueprints would soon be up for sale, mocking Musk: "I would say we were lucky if Space-X contractors were more talkative. But I think this material will find its buyer as soon as possible. Elon Musk we will help you sell your drawings to other manufacturers—build the ship faster and fly away." The gang said SpaceX had until March 20 to comply with its demands or it would begin selling the proprietary material. Lockbit claimed that the data had been "certified" by SpaceX engineers, though Maximum Industries declined to comment. SpaceX did not respond to a request for comment.

LockBit has hit multiple high-profile targets in recent months, most notably the Housing Authority of the City of Los Angeles, an agency with a billion-dollar budget for providing low-income people with housing. The bureau disclosed Monday that it had suffered a data breach after a ransomware attack by the gang that allowed cybercriminals access to its systems for nearly a year, spanning from January 15 to December 31, 2022. Hackers access the full names, social security numbers, dates of birth, passport numbers, credit card numbers, and health insurance information of the agency's clients. Lockbit claimed responsibility for the hack by uploading a sample of the data.
The gang also hacked the United Kingdom's Royal Mail in early February, the postal service company once owned and operated by the government. Royal Mail halted international shipments because of a LockBit cyberattack in early January. Royal Mail did not pay the gang's ransom and was able to restart international shipping, but only after six weeks of disruption. LockBit also broke into the systems of ION in February, a financial technology company, which did pay the ransom, according to the gang.
For more spaceflight in your life, follow us on Twitter and bookmark Gizmodo's dedicated Spaceflight page.