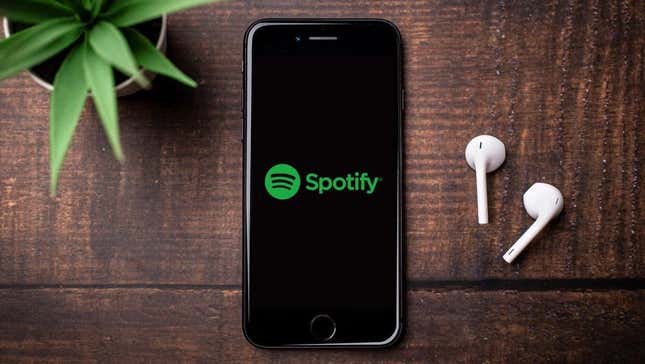 Spotify announced on Monday that it's raising the cost of the premium subscription in the U.S. for the first time in 12 years. It said the increased prices are in response to an evolving "market landscape," and to give Spotify cash so it "can keep innovating," the company said in a news release.
Johnny Knoxville Loved Collectibles | First Fandoms
Premium subscribers will see their subscription increase by $1 with a single plan costing $10.99, a duo plan costing $14.99, a family plan costing $16.99, and the student plan costing $5.99. Spotify's premium streaming option allows subscribers to listen to an unlimited amount of music ad-free, and until now, has remained the last holdout among music streaming service providers who have already begun charging more.
Apple was the first major provider to increase its standard subscription price in October of last year, followed by Amazon in January, and YouTube Music Premium last week. In all cases, the subscription costs increased by $1, bringing the individual plans up to $10.99 from $9.99.
Although this is the first time Spotify has increased its premium plan, other subscription tiers have gone up in price over the years. In 2021, Spotify increased the family subscription to $15.99 from $14.99 in the U.S. and increased its prices for the student, duo, and family plans in the UK.
By increasing the cost of a premium subscription by only $1, Spotify would reel in $1 billion in revenue, Warner Music Chief Executive Robert Kyncl said on a May call with investors, The Wall Street Journal reported. "Those subscription services which have raised prices have done the fiscally prudent thing—for themselves, their shareholders, and the creative community—and there is no sign that they are seeing elevated churn," he said.
Spotify's move to increase its prices comes after the company cut roughly 6% of its workforce earlier this year. CEO and Spotify co-founder, Daniel Ek, said in a memo to staff at the time that the company was forced to cut costs due to necessary "organizational changes," adding the decision is "an effort to drive more efficiency, control costs, and speed up decision-making."
Shortly thereafter, Ek hinted at price increases in an April earnings call. When asked if the lower subscription costs have benefitted Spotify, Ek said it has marginally helped, but it isn't the company's primary strategy.