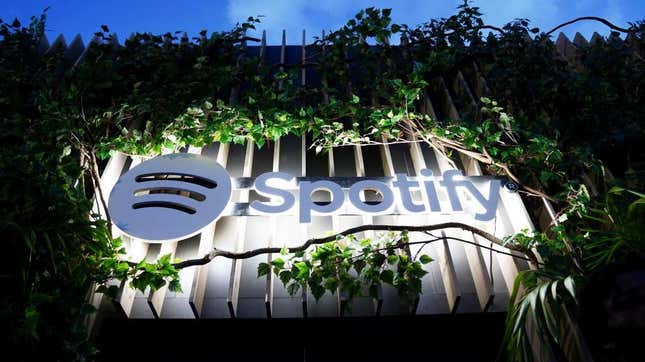 Spotify is introducing a new interface comparable to a TikTok or Instagram feed, the company announced at its Stream On event on Wednesday. The change will affect how Spotify's music is recommended to users by showing music video clips and other visual aspects instead of its standard list of albums.
Spotify's CEO and founder, Daniel Ek, told CBS that the updates include an "entirely new" home feed, adding that it's "completely redesigned from the ground up." He continued, "You'll see Spotify, I think, come alive. You're gonna see a lot more interactive content."
The streaming platform will have album covers featured at the top of the app's feed, but an auto-playing podcast or music video may appear directly underneath them. The user will be able to select the posted video or podcast which will take them to a page that is solely structured around that section.
A Spotify press release called the new interface "one of the biggest evolutions" to come to the app since its inception and is "built for deeper discovery and more meaningful connections between artists and fans."
G/O Media may get a commission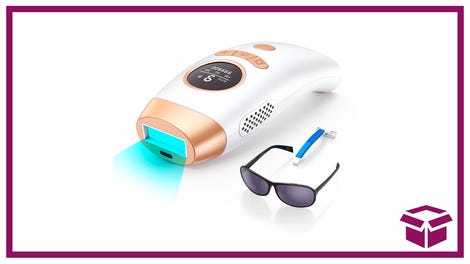 58% Off + Coupon
IPL Hair Removal Device
"As we look to the future, we are excited to expand that ambition to even more creators across new formats. We're enabling more creativity, discovery, and personalization than ever before by providing the best resources, support, and interactivity," Ek said in the release.
"We are focused on building the best home for them—a place where they can establish a career, thrive, and grow, and where the world can be inspired by their creativity. And that's what we've been doing for almost 17 years: building, improving, and reimagining this home to better meet creator needs and help them chart new pathways to success."
 Spotify did not immediately respond to Gizmodo's request for comment.
The change will be rolled out to more than 500 million active Spotify users starting today and users can expect to see music, podcast, and audiobook previews, and updated discovery feeds allowing users to easily click into the song, playlist, or artist. The press release says users will also have access to a personalized AI DJ and the Smart Shuffle option that creates curated playlists.
These updates are also meant to support artists and a new feature called Spotify for Artists will provide a place where artists can be introduced and showcased for users who like similar music genres.
"Today, there are more than 10 million creators on Spotify, with over half a billion listeners across 184 countries and markets," Ek said in the press release. "Think about the massive potential that represents for creators. No matter where you are on your own creative journey within music, podcasts, or audiobooks."
He added, "The potential to reach half a billion people. And that reach is about to become more powerful with what we've introduced today."