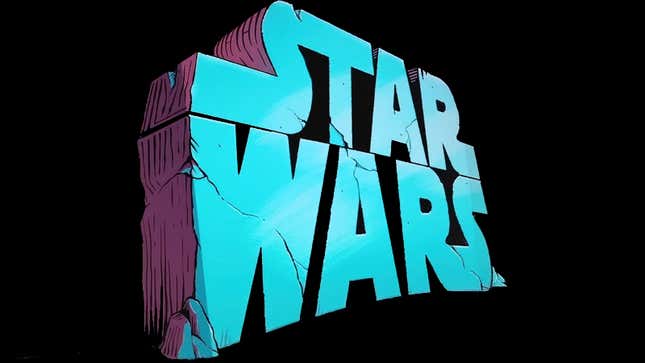 James Whitbrook is the Deputy Editor of io9, with an expertise in covering Stars of the Wars and Trek varieties, as well as anime, games, and collectibles. You can follow his coverage here, and email tips to james.whitbrook@gizmodo.com.

Spoilers of the Week: July 1st
The top story:
Star Wars is coming to a crossroads in 2023. It's been just over three years since the end of the Skywalker Saga in the divisive The Rise of Skywalker, and in the meantime Lucasfilm has retreated to the security and cameo-laden nostalgia of a small streaming Empire of shows on Disney+. With high profile movie delays and project leads falling through time and time again, and an uncertain future on the silver screen, Star Wars is going to find its biggest challenge this year is proving that Lucasfilm is capable of capturing movie magic again.
What we're waiting for:
Star Wars' big bets this year are all in on streaming again, beginning in January with the sophomore season of The Bad Batch, but there's also the highly anticipated return of The Mandalorian for its third season, Dave Filoni's Ahsoka standalone series, a second season for the Visions anthology project, the kids show Young Jedi Adventures, and the Jude Law vehicle Skeleton Crew. A dark horse contender for later in the year? The still-undated, High Republic-era series The Acolyte.
The annual Star Wars Celebration heads to London, England in April, and while there's no doubt we'll see and hear more about a few of the aforementioned streaming shows, all eyes are going to be on anything Lucasfilm might say about Star Wars' cinematic future. Myriad directors have been put on (and taken off, and put back on) projects we've seen nothing of, and the big screen is always going to be Star Wars' home even as it carves out a life on smaller ones. Shawn Levy? Taika Waititi? Rian Johnson? Patty Jenkins? Damon Lindelof? Kevin Feige? What are they up to?
But what we really want is to know just when we're going to see Andor season 2. It's going to be 2024, but the critical and public buzz for the show coming into TV awards season is an almost universal level of mainstream praise Lucasfilm hasn't seen in a while, and all eyes are on Tony Gilroy's plans for the follow up.
Unconventional wisdom:
This is also going to be a big year for one of Lucasfilm's other big ventures: the transmedia High Republic project, a prequel-prequel set 200 years before the events of the main Star Wars movie saga spread across books, comics, and now TV series like Young Jedi Adventures and The Acolyte. Coming into a rough start for its "Phase II" at the tail end of 2022—taking a herky-jerky leap back in time to another 150 years after the first wave of stories ended on a major cliffhanger—the initiative is already heralding the beginning of its end in 2023 as we head into a third and final phase. Will returning to the characters High Republic started with recapture some of the high attention around the initial rollout?
Longshot bets:
This is the year Lucasfilm and the fandom at large don't exactly turn on, but perhaps demand more for Star Wars beyond, Dave Filoni's executive production. Filoni is one of George Lucas' scions at the studio, and has plenty of projects on the way in 2023, but series like Andor have proven an appetite beyond his house style of cramming Ahsoka Tano into every other story.
---
Want more io9 news? Check out when to expect the latest Marvel, Star Wars, and Star Trek releases, what's next for the DC Universe on film and TV, and everything you need to know about James Cameron's Avatar: The Way of Water.