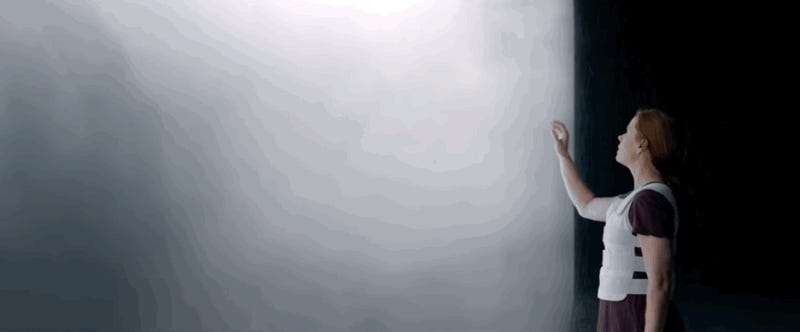 We got about a minute of footage last week, and now the full trailer for the movie adaptation of Ted Chiang's "Story Of Your Life" is here. And it is tense.
The first trailer from Arrival, Denis Villeneuve's adaptation of the Ted Chiang short story Story Of Your Life is finally here. It looks like an Oscar contender wrapped in a high-concept blockbuster package, which is a way to say it looks great.
We've been waiting for news on this film forever, and finally the trailer has been released. The Experiment recreates the infamous Stanford prison experiment in 1971, documenting what happens when college students are transformed into prisoners and prison guards.
In forthcoming flick Repo Men, Jude Law and Forest Whitaker play baddies who cut you open and rip out your mechanical organs when you can't pay. It's like Repo! The Genetic Opera, but with less singing and awesome actors.