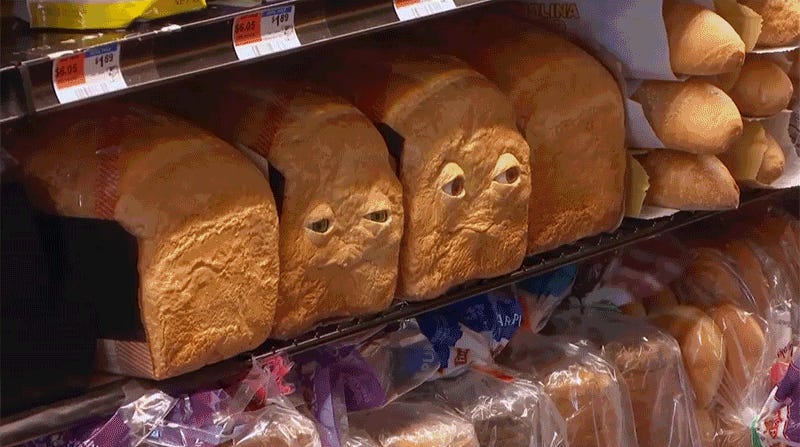 Seth Rogen's new animated film, Sausage Party, features grocery stores filled with produce that not only talk, but also have feelings—about being eaten alive. To see how real people would react to sentient produce, the comedian filled a grocery store with talking produce, and cameras, so your Friday morning will be a…
Jeff Bezos wants to feed you. No, really: Amazon's latest venture is Prime Pantry, a service that allows you to have 45 pounds' worth of household essentials, in everyday sizes, shipped to your door for $6.
If you live in Seattle and use a Windows Phone 7 handset, you're one of about 40,000 people that can take advantage of Amazon's new AmazonFresh mobile application [Windows Marketplace].
Alan L. Haberman did not create the barcode, but he is considered by many to be the man who brought the technology to the marketplace. He sadly passed away this week at the age of 81.
I can hardly walk through a grocery store aisle without clumsily knocking something over. An amputee equipped with Dean Kamen's incredible, shoe-controlled prosthetic arm, however, selects produce with grace. It's enough to make you forget about the Segway.
Snapped by reader Owaeis, these FarmVille groceries are ready and waiting for your soft mouth to envelop them, in your nearest 7-Eleven. Just don't spend too many Farm Coins on them now. Those crops don't plow themselves. [Thanks, Orwaeis!]
Ikan's how people have been expecting to shop from home "in the future" pretty much forever. You scan the barcode of your old peanut butter jar at the Wi-Fi-connected terminal and it gets added to your online shopping cart. From there, you can have it delivered by your "preferred retailer," pick it up all ready to go…