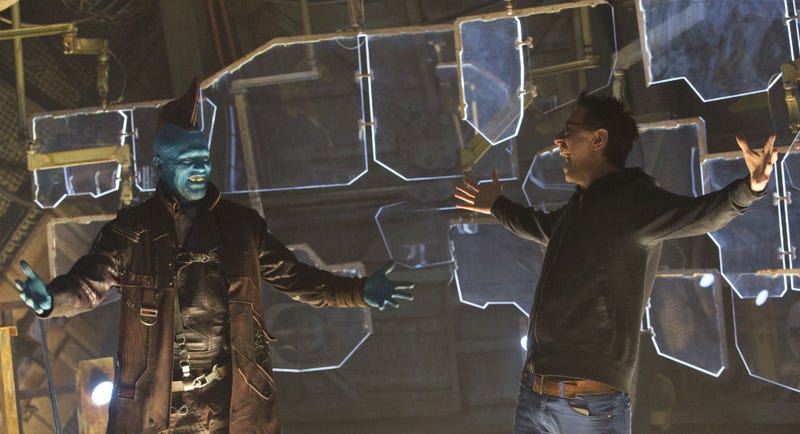 After two massive hit films, one might think coming back for a third would be a no-brainer. But that wasn't the case with James Gunn. The writer/director of the first two Guardians of the Galaxy films recently revealed the reason why he almost didn't come back for Vol. 3—but if you haven't seen Vol. 2 yet, you should…
The biggest problem with Guardians of the Galaxy Vol. 2 is the first Guardians of the Galaxy movie. Vol. 1, if you will, was such a huge, surprise hit that most of the massive audiences who will flock to see Vol. 2 will all want to relive watching the first film. They'll get their wish, sometimes, but other times Vol.…
The Driving Dead is an ambitious web series with zombies, an 18+ rating, and The Walking Dead's Michael Rooker. It was also created for the Illinois Department of Transportation (really), and is sprinkled throughout with PSAs about driving impaired and not buckling up. It's also, well, surprisingly good.
The Course of the Force's relay lightsaber is still missing, and Matt Mira's been forced to call in the scum of the galaxy: bounty hunters. All I'm saying is if you don't want to see Michael Rooker playing a Merle/Boba Fett combo or The Wonder Years' Danica McKellar in a Boushh disguise, we can't be friends anymore.
Slither director James Gunn has just added some massive geek-cred to his superhero film, Super. Nathan "Captain Hammer" Fillion, Bubbles from The Wire and many more beloved genre actors have joined Kevin Bacon and Rainn Wilson's dark comedy.