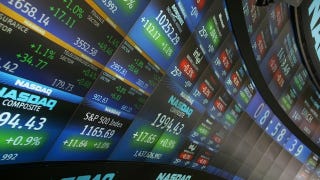 The NASDAQ-100 is a stock market index which tracks the performance of the largest non-financial companies in the world. Yawn. But every year, it gets a little reshuffle to keep it fresh and relevant—and the changes can be rather telling.
During the build up to Facebook's initial public offering last month, there were plenty of clues to suggest that it wouldn't make small investors any money. But that didn't stop them flocking to the deal, in turn wasting their money. Why is that?
After openly admitting that they screwed up over Facebook's IPO, NASDAQ is now planning to compensate those who made a loss when their systems failed to allow trades to take place.
If all the noise and fanfare of Friday was anything to go by, you'd be forgiven for thinking that Facebook's IPO was nothing but a roaring success. Turns out that, behind the scenes, NASDAQ was a crumbling wreck.
Following initial revelations last week, NASDAQ has today confirmed reports that one of its systems has been accessed by outsiders.
According to a report by the WSJ, the NASDAQ Stock Market's computer network was repeatedly compromised during the last year. So far it appears that no damage was done and that the hackers "have just been looking around."