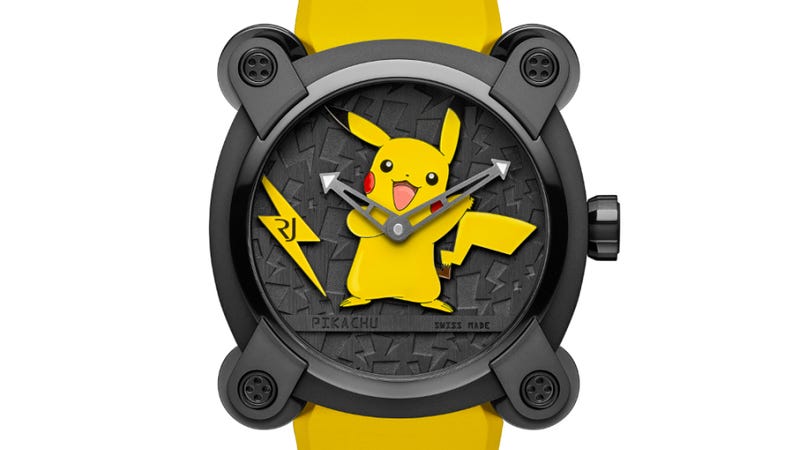 Well, that's not bad. There's a bit of prop help to recreate Pikachu's body and ears—but the transformation from human face to Pikachu is all done with makeup applied on the fly by Chrisspy. It's kind of scary how much she ends up looking like that cute little Pokémon.
It was only last week we heard that the bidding for the movie rights of the fabled Pokémon franchise were heating up again thanks to the runaway success of Pokémon Go—but now we have confirmation: Legendary is teaming up with The Pokémon Company to make a live-action movie... but not the one you were expecting.
When they're young and still waiting for their first evolution, all a Pokemon dreams about is fighting in tournaments with a skilled trainer guiding the way. What they don't think about is that all those battles will take their toll, and eventually they're going to have to consider other work in order to pay the…
I have confessed my love of plush Pikachu's before, but this one is even more heart-cloggingly-cute than the last pudgy plush? Why, give Pikachu the most adorable cape.
Behold Pikathulhu, the cuddly alien monster that the world has been waiting for. This delightful beast was created by Cthulhu Chick, whose cute eldrich horrors are yours for the taking via Etsy. I'm having a hard time picturing how the Deep One got it on with the Zingy Tiny One, but let's not worry about that. Find…
This sunny-side-up DS Lite is the limited edition result of a love-in with PIkachu and Nintendo. However, the bad news is that there's no guarantee you'll get your paws on one, as this yella fella with Pikachu etched on the cover is so limited that it's only available via a lottery system (and $139). If you live in…