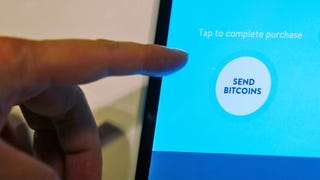 While many cryptocoins seek to transcend conventional currency, the cryptocurrency Tether claims to back each of its issued tokens with an equal amount of redeemable cash held in a private reserve. That keeps its value predictable, but presents a problem if a token is stolen from one of the company's "treasury"…
Welcome to another week and another roundup of apps. Android adds apps to get the most out of your smartphone, iOS plays a little catch-up and nabs some super great apps from other operating systems, and Windows Phone chimes in with two neat additions. They're all here and they're all free. Check 'em out.
File this one under "get it while you can". An app that provides free USB tethering between your iPhone and your laptop has somehow made its way through Apple's approval process and snuck into the App Store. Cue feeding frenzy.
Well we knew it was coming, but now we have a date: Verizon is moving to tiered data plans starting July 7th. The prices are $30/50/80 for 2GB/5GB/10GB plans, and bump up to $50/70/100 for 4GB/7GB/12GB for tethered plans.
AirLocation in an app that sends your iPhone's GPS signal to your Wi-Fi iPad. All you need to do is tether your iPad to your iPhone and flip on the AirLocation app on both devices. We've previously reported that the Wi-Fi iPad 2 gained GPS powers when tethered to an iPhone but we were wrong. You'll need an app like…