Hardcore Star Wars fans probably did a double take this week when a certain name from the Expanded Universe was mentioned during the Rebels finale. It was just a brief moment, cut off before it went on too long, and maybe some assumed that was it. No, executive producer Dave Filoni told us. That's not it.
During the finale of Star Wars Rebels, right before Grand Admiral Thrawn realizes his blockade has been destroyed by a bunch of space whales, he calls for "Captain Pellaeon." Captain Gilad Pellaeon was Thrawn's right-hand man in Timothy Zahn's Thrawn trilogy of books, which have since been labeled as "Legends." He's a fan favorite Imperial who rocks a magnificent mustache and a long flowing cape—and went on in books to even outlive Thrawn, becoming a Grand Admiral and eventually a key leader in what remained of the Empire after the Battle of Endor. He helped form the Imperial Remnant, eventually signing the treaty that brought peace between the Remnant and the New Republic. But, until Monday, he wasn't a part of the new canon.

"Sir, they came out of hyperspace," Pellaeon says to Thrawn in Rebels' finale. "I've never seen...." He's cut off. Is he dead? No, Filoni exclusively told io9.
"Even though his radio transmission gets cut off there, I'm not trying to say that Pellaeon would be dead," Filoni said. "I don't think that's it for him. I would like to see other stories with the guy."
G/O Media may get a commission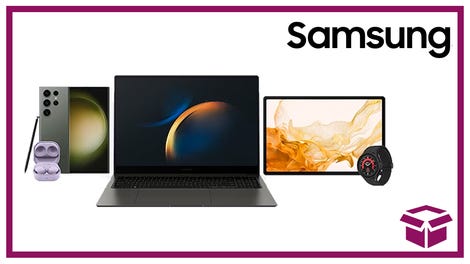 24 hour deals
Discover Samsung - Daily Deal
For Filoni, bringing in characters like Pellaeon is one of the joys of his job.

"I just wanted to mention the name so it gets in there, so it's something people can use," he said. "And sometimes that's what I can do for things that come out of Legends. I could create just another Captain with some name there or I could put someone like Pellaeon in play. And then maybe he gets picked up in comics or novels, I don't know. But I think that would be kind of fun to do, and it's a way to get that idea rolling."
Will that be in Filoni's next series? Something else? We'll have to wait and see. But chalk up another victory for fans of the Star Wars Expanded Universe.
We'll have more from Filoni post-Rebels finale in the coming days.