We're on the brink of a new college football season, and a new chance for schools to trot out flashy new uniforms—and make tons of cash in the process. As the season kicks off this weekend, who'll be wearing the most stomach-churning jerseys?
Uniform culture is a lot like fashion culture in general. You've got your weird, authentic trendsetters (Oregon, Alexander McQueen), your staid traditionalists (Ole Miss, J. Crew), and everyone in between, left to chase trends like chrome helmets and "fancy gloves." In the end, it all comes down to selling knock-offs to tweens.
We've ranked some of the newer uniforms from least offensive to most. Feel free to disagree completely in the comments.
---
17) University of Oregon. Let's just get this out of the way. Love it or hate it, they made more of an effort than anyone else on this list.
G/O Media may get a commission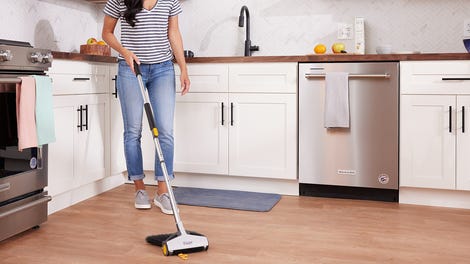 BOGO 50% Off
Flippr - BOGO 50% Off
Image via.
---
16) University of Nebraska. The "Blackshirt" defense jersey is actually great, but as a traditionalist I miss the red.
---
15) Miami of Ohio. Extra points for the tribal tattoo helmet patterns.
Image via CBS.
---
14) Indiana University. Indiana introduced four different helmet designs this year, including a weird chrome candy stripe version. Video of someone "passing out" at the reveal is here.
Image via Bleacher Report.
---
13) Arizona. The Ombré effect: Great on hair, not so much on football uniforms.
---
12) West Virginia. The scythe-style typeface is trendy, but clashes with the WV logo.
---
11) The Air Force Falcons. Older, but ugly.
Image via SI.com.
---
10) Texas Tech. Check out the detail on these chic, three-quarter-length sleeves. That how much Texans love their guns: They put them on uniforms.
---
9) UConn. See the disembodied wolf-head helmet.
Image via.
---
8) Notre Dame. So many kitschy Celtic typefaces.
---
7) Princeton. Gizmodo's own Kyle Wagner nominated Princeton, whose three-striped helmet is obviously a rip-off of Michigan's. Yeah, we know they did it first.
---
6) UCLA. Some have described this pattern as a stretch-mark motif.
Image via.
---
5) University of Tennessee. A jersey shouldn't make you feel like a cab.
Image via.
---
4) BYU. Their short-lived "morality" jerseys replaced players' names with words like "honor" and "spirit."
Image via Deadspin.
---
3) Iowa State. Their throwback uniform looks like... fries.
Image via Yahoo!
---
2) University of Wyoming. Digital camouflage on a grey background. Yeesh.
Image via.
---
1) University of Maryland, 2012. Remember Maryland's 2012 "Pride" uniform? The one that made them look like medieval dazzle ships? No? You must've blacked out. Still the worst.
---