There are about 6,000 Olympians in Sochi and only around 300 medals up for grabs. Do the math; this isn't YMCA soccer and not everyone's taking home an award. But win or lose, these renown athletes still give good Instagram. Here's who you should be following in Sochi now that the games have finally begun:
---
Snowboarder Taylor Gold is at the Olympics for the first time this year. His Instagram posts from the half pipe are just insane.
---
Taylor's sister, Arielle Gold is repping Team USA in women's half pipe, and her account/life is just as enviable.
---
Norwegian speed skater Håvard Bøkko is half of another sibling combo worth keeping track of, thanks to his surreal shots of the skating rink and snaps of his life outside the competitive world.
G/O Media may get a commission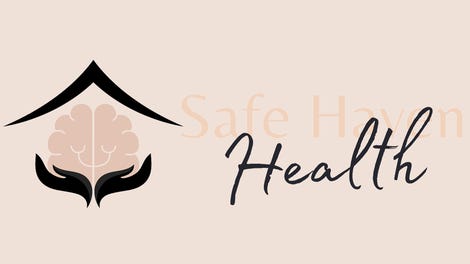 Addiction counseling
Safe Haven Health
---
Håvard's sister, Hegge Bøkko, is also a speed skater. On her Instagram account she's been sharing pictures of training and day to day life, as well as a shot of her chipped front teeth after a bad spill. We love people who aren't ashamed to show off a less-than-flattering pic.
---
Shaun White is one of the best snowboaders in the world, and he has a hell of a good time doing it.
---
Remember Lolo Jones? She's not just a warm-weather Olympian. She's back at it in Sochi, and this time, it's for USA bobsledding. If you can't imagine what life would be like as an Olympian in not one, but two very different pro sports, just follow Lolo.
---
Apolo Ohno is the most decorated Winter Olympian of all time, but more importantly, he knows his way around a sunset.
---
Ted Ligety: 2006 Olympic giant slolam gold medalist, four-time giant slolam world champion, cool dad, all-around badass.
---
Julia Marino is Paraguay's first winter Olympian ever. She's also super enthusiastic, which shines through her Instagrams.
---
This is Nordic competitor and six-time Olympic medalist Billy Demong's fifth winter Olympics. He's also maybe the only one able to make those ridiculous Ralph Lauren Team USA getups look good.
---
Second-time Olympian Tristan Walker has a great beard, and wears a lot of spandex. That is all.
---
Kikkan Randall could be the first American woman to win a cross-country skiing gold medal. She also has awesome pink hair.
---
Kelly Clark has two medals and three Olympics under her belt, and we are following her on Instagram in hopes of seeing her do amazing things in the half pipe yet again.
---
Felicia Zhang is a pairs skater for the U.S., and she is downright adorable. This is her first Olympics, and from the looks of it, she's having a blast in Sochi, in spite of the substandard facilities and whatnot.
---
Mikaela Shiffrin is just 18-years-old, but she has potential to be the breakout U.S. athlete in Sochi. She's heavily favored to take home gold in the slalom, and if she medals period, she'll be the youngest American woman to do so in the sport. If not, she'll still have the Instagram photos of ridiculous scenery and sick downhill skiing to boast of.
---
Simi Hamilton is a grade-A badass cross-country skier for Team USA. And he has the Valencia-filtered Instagrams to prove it.
---
Canadian snowboarder Maxence Parrot is one of the best slopestylers out there. And if you're not sure what slopestyle is, just follow him for a day.
---
Shoutout to the U.S.'s Kate Hanson, who is competing in the luge, and apparently is a die-hard Beyonce fan. Also: she has fun on the tracks.
---
First of all, snowboardcross is super fast snowboard racing and it will have you biting your nails. Second of all, it makes for some pretty stellar Sochigrams, as seen through the iPhone of three-time U.S. Olympian Nate Holland.
---
Honestly, we could re-do this whole list and just post snowboarders and skiers. Just look at two-time American medalist Hannah Teter's Instagram if you have any doubts.