We just got some playtime with the ROAM, a new action-minded video camera from Contour. Its strong, no-frills design and 1080p video makes it very competitive with similarly-priced GoPros.
Like
The build quality is terrific. It's just an aluminum bullet, and it's light, compact, and streamline. The 170 degree, rotatable lens pack a serious wide-angle and makes it tempting to point it at yourself while you're doing something stupid (see video). It's incredibly simple: push the switch forward, then it's on and recording. Smart, fast, and saves power. You can get a ton of different mounts for everything from your head to your handlebars to your surfboard. The battery meter lets you know exactly how much juice you have left, and it's got a laser site so you can tell you're shooting straight. It can shoot up to 1080p at 30fps, and it's "waterproof" (like all gadgets should be), rated to withstand 1 meter (roughly 3 feet) for 30 minutes.
No Like
Well, it's only waterproof to one meter. While there will be a waterproof housing for it in the near future, GoPro's cameras come with a waterproof case rated up to 60 meters/180 feet. The battery is built-in, which makes it solid, but you can't quickly swap in a new one when you're out in the field. Audio was also pretty quiet and muffled. The free Contour Storyteller application is not really an editor, as you can't even combine clips. The software might be handy for someone who just wants a quick and easy way of putting a few highlights online, but you'd be better off with even a very basic video editor.
G/O Media may get a commission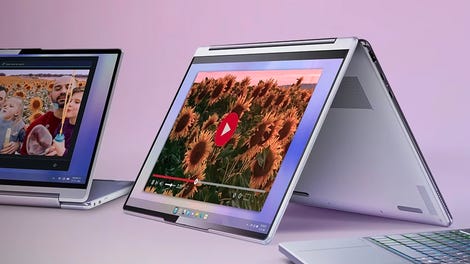 up to 70% off
Lenovo Spring Clearance
Last Word
At just $200 this is very much a viable competitor. The footage it takes looks very good. It doesn't have Bluetooth and GPS like Contour's higher end models, but if all you really need is an action camera that takes very nice video and is super easy to operate even in hairy conditions, you should definitely check this one out. Personally, I'm itching to do a Battlemodo with this, a GoPro, and a couple other tough customers. In the meantime, take a look at this hastily gathered test-footage.[$200 at Contour]
PSA: Do not strap this to your bike and go riding into oncoming traffic on a rainy night in Brooklyn. That is not what this product is intended for. Let reckless bloggers do stupid shit like that for you, and do not try it yourself. Capice? Good.
---
You can keep up with Brent Rose, the author of this post, on Google+ or Twitter.