Die-hard Donald Trump supporters struggling to find partners who love freedom and despise cuckservatives as much as they do were recently blessed with a new dating site just for them: Trump.Dating. But because everything Trump-related has to come with an embarrassing and horrific publicity flub, one of the mugs featured prominently in the marketing is a Tea Party activist with a child sex conviction, North Carolina records show.

The dating site began targeting deplorable-lovers ahead of Valentine's Day, running a sponsored post with the promotional image on the Daily Caller. But the site went viral last week once mainstream outlets highlighted a key aspect of the site—it was only open to people who identified as a "straight man" or "straight woman." The site's ethnicity section also allowed users to get curiously specific with their particular strain of whiteness: "Scandinavian/Mediterranean/Eastern European/Western European."
On Monday, North Carolina news station WRAL reported that the smiling, MAGA-hat wearing faces in the promotional art belonged to a Raleigh couple—William Barrett Riddleberger and Jodi Riddleberger. WRAL reports that Riddleberger's "past includes a felony conviction for taking indecent liberties with a child in in 1995." According to North Carolina paper News & Record, "Riddleberger was convicted in 1995 on the charge stemming from filming sex with a 15-year-old girl. He was then 25." Riddleberger's offense is publicly listed on the state's Department Of Public Safety site.
"I've already paid my debt for something I did 25 years ago," Riddleberger reportedly told WRAL. Jodi, his wife of 22 years, cofounded the political action committee C4GC, Conservatives for Guilford County. Both of them have donated to the Tea Party-inspired PAC, according to WRAL.

Riddleberger would not speak to WRAL about his association with the site unless the outlet promised to only report on "the present, not the past," which WRAL did not agree to. But in a text message, he did tell WRAL that the decision to allow Trump.Dating users to list that they are "happily married" or "unhappily married" was being changed by a programmer, as it was a mistake.
G/O Media may get a commission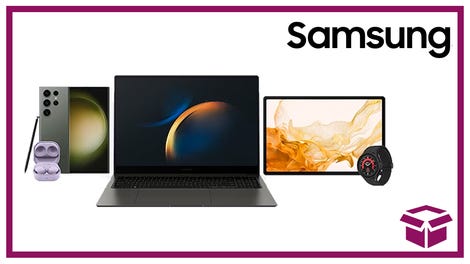 24 hour deals
Discover Samsung - Daily Deal
Trump.Dating has not yet responded to Gizmodo's request for comment on Riddleberger's connection to the site. He and his wife are no longer featured on the page.
[WRAL]