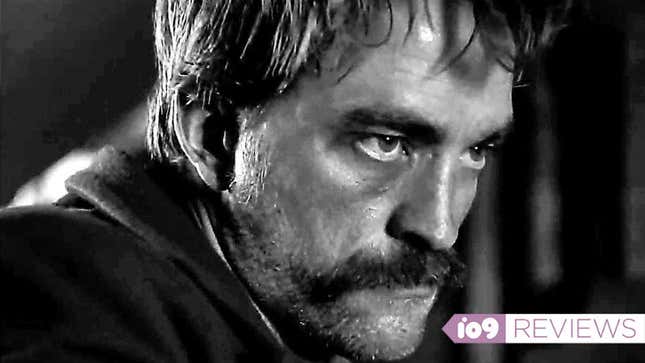 If watching Robert Pattinson and Willem Dafoe fuck with each other for two hours in black and white sounds like your idea of a good time, The Lighthouse may be for you. There's much more to the film, obviously, but the purest joy it provides is watching two stellar actors engaging in psychological warfare for the duration of the film.
Meet Microsoft's New Surface Laptops
Co-written and directed by Robert Eggers (The Witch), The Lighthouse follows two men in the 1800s who are hired to take care of a lighthouse in New England for a month. That's it. But being stranded on what's basically a deserted island with a stranger can take a toll, and that's where the meat of Eggers' film is cooked.
As the two men, who remain nameless for a large portion of the film, challenge each other, defy each other, and more, it's increasingly difficult to believe much of what's going on. Pattinson's character sees a lot of weird stuff but Dafoe's character explains that's common in these kinds of situations. We may see Dafoe's character do something, but he then tells Pattinson it wasn't him. You and the character aren't sure what to believe.
Though the two are mostly at muted odds with each other, they also share rare moments of joy and revelry. Moments where they sing and dance and fart and have a jolly good time. This especially happens on the eve of their departure. However, a huge storm hits on the same night and so their exit is delayed which is when The Lighthouse really, really gets interesting. Shit happening that's not in the realm of reality, interesting.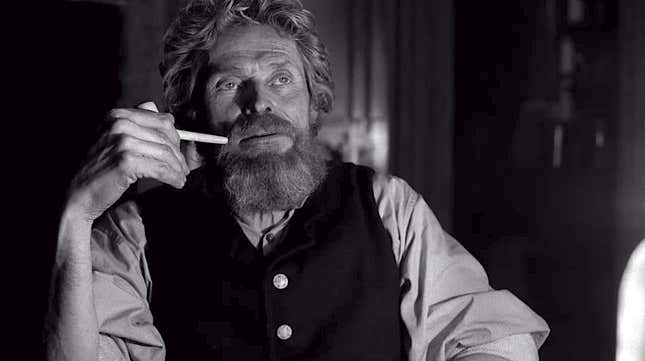 Paranoia turns to betrayal. Betrayal turns to violence. Lies become truth and truths become lies. So much of what's being said and done is unreliable that watching the film feels almost psychedelic, even though it most certainly is not. In fact, Eggers' made his film as if it was made almost a century ago, shooting on black and white film and using ancient lenses to limit the aspect ratio to 1.19: 1, which is basically a square. The look ages the film but also adds to the claustrophobia and paranoia. Everything about the movie gets increasing intense and weird right up until the haunting final images.
As one may expect, Dafoe and Pattinson are next-level good in The Lighthouse. They have to be since it's just the two of them for most of the movie. But each actor has multiple long, intense, emotional monologues shot in a single take that feel like Oscar clips. They're that powerful. And even when the film is a bit looser with its tone, you never once believe these men are anything but the characters they're playing.
Under the skilled eye of Eggers, The Lighthouse is a hell of a film. It's not a film for everyone, certainly. In fact, it may not be a film for most people. The whole tale is just so strange and awkward. But, if you like top-notch filmmaking, great performances, and a story you can dissect and analyze, you will probably love The Lighthouse. We did.
The film recently played Fantastic Fest 2019. It opens in theaters October 18.
---
For more, make sure you're following us on our new Instagram @io9dotcom.