In yet another one of our new mobile app roundups, we've taken a reckless swan dive into the vast, burbling ocean of Windows Mobile software. Mozilla's Fennec browser goes for a test run, VLC gets a remote, and more.
It might've been hard to tell through the thick fog of Palm Pre coverage, but it's been a good month for Windows Mobile. We got free online backup from Microsoft, along with a new Facebook app and a hefty update to the already-great Skyfire browser. Windows Mobile 6.5 inched closer to release, and I showed you how to try it out ahead of time. And even though the Windows Mobile Marketplace isn't open for business yet, there's still plenty going on in the world of WinMo apps:
Fennec: The Windows Mobile version of Mozilla been available for a few months, but it has so far lacked some important features, like, uhh, the ability to connect to the internet. Now the project has gone Alpha, and the new version actually works. It's an early, early build and still quite slow, but I already like their new navigation system, and page rendering is close to perfect. For VGA phones only. Free.

G/O Media may get a commission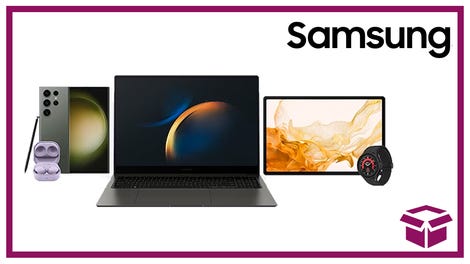 24 hour deals
Discover Samsung - Daily Deal
Kinoma Play: There's a special kind of expensive, power-user mega-app that you only really see on Windows Mobile, which Kinoma exemplifies gloriously. The app, which is, or was, primarily a media player/viewer, has expanded its purview to include social media sites as well. A short list of capabilities: video playback; music playback; picture viewing; YouTube browsing/playing; Twitter integration; Flickr support; Last.fm streaming and scrobbling; and RSS reader; an interface for the MobiHand app store; and too many more too list. It's pretty cool, but also $30: maybe a reasonable price for a mobile OS or really good shell conversion, but for a single app? Ha. UPDATE: There's a free version, appropriately called Freeplay, and it's got a fair portion of the pay version's features. Definitely worth a try.

SugarSync: A years-old cross-platform backup service, SugarSync has undergone a nice little transformation this month: now that Microsoft has opened up their 200MB My Phone backup service to everyone, SugarSync is giving away 2GB accounts for free. The Windows Mobile client is simple and tidy, just like a backup app should be.
(via Modaco)
SportyPal: For GPS-equipped phones only, SportyPal is a workout tracker—that is, if your workouts are based around running, biking, rollerblading or otherwise moving yourself from on place to another. It plots your journey on a Google Map, and gives you a rundown of distance traveled, calories burned and speed sustained. The app is free and fairly easy to use, as is the accompanying site, which you'll need to register for.

VLC Remote: A nice little remote app if your digital media life is centered around VLC, the cross-platform, do-it-all media playing app. It's stripped down, efficient, minimalist, and free, just like its control-ee.

Windows Mobile On Giz:
• How To: Install Windows Mobile 6.5 Right Now
• Cashmere and Alchemy: The New Heart of Windows Mobile (and Maybe More), Not a Ladies' Soap Store
• Windows Mobile's App Sharing Feature Isn't Really Sharing At All
• Microsoft My Phone Beta Open to the Public
• Windows Mobile 7 May Get Gesture Controls After All
• Windows Mobile Team Admits, Explains 6.5's Half-Assed UI
• Windows Marketplace for Mobile Now Open to Developers
• Windows Mobile Official Facebook App: Unpretty But Useful
• This Is What the Windows Mobile Marketplace Looks Like
• Skyfire Leaves Beta, Steals Windows Mobile Browsing Crown

This list is in no way definitive (especially cause it's our first!). If you've spotted a great app that hit the store this month, give us a heads up or let us know in the comments. Have a good rest of your weekend everybody!