Rain, snow, wind, flooding, waves, vomit. This nor'easter has it all, and the worst is yet to come.

Winds have already topped out above hurricane force along Cape Cod. The most powerful gusts topped out at 78 mph in Wellfleet out near the tip of the Cape. According to local meteorologist Eric Fisher, these winds will intensify another 5-10 mph through the afternoon. Power is out for at least 50,000 customers in Massachusetts, a number which will surely rise.
John F. Kennedy Airport in New York and Reagan National Airport in Washington, D.C. have each seen gusts in excess of 60 mph. At Reagan, air traffic controllers were evacuated from the tower at one point because of the gusts. The windy conditions also ensured nearly an entire flight that landed this morning barfed in what is likely the grossest weather report ever recorded.

The winds alone would make for a crazy storm, but the flooding coupled with an astronomical high tide is what's really going to cause widespread damage. The afternoon high tide brought widespread flooding and waves. Boston had its third-highest tide ever recorded at 14.67 feet. Kayakers took to city streets in East Boston. And because this is our world now, storm surge swirled up around a sign chronicling the impacts of climate change on Boston Harbor.
G/O Media may get a commission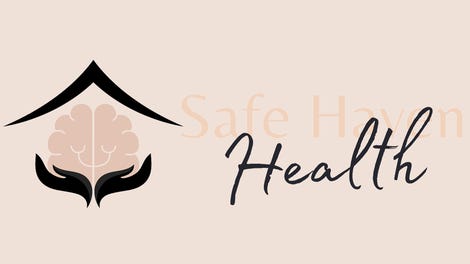 Addiction counseling
Safe Haven Health
This isn't even the worst of it. Friday night's high tide is forecast to reach even higher as the storm rages on. If it hits the forecast 15.4 feet, it will set the record for the highest tide in city history.
In Scituate—located 30 miles south of Boston—heavy waves rolled ashore and crested over the pitched roof of a two-story house. A little further south in Marshfield, storm surge sent water to a height of 3.5 feet aboveground and resulted in one of the most amazing Masshole pictures ever taken (though minus points for holding a Bud Light instead of a Sam Adams).
In the open ocean, wave heights are reaching up 70 feet, which makes the vomit flight sound downright relaxing.
If there's one saving grace of this storm, it's that it's relatively warm. While mountain snow could be significant, most precipitation on the coast is falling as rain. If it had been a few degrees colder, we'd be looking at a blizzard of epic proportions that would've shut the region down for days on end.

But make no mistake, the winds and storm surge are both life threatening and will cause massive losses on their own. Similar to the bomb cyclone that pummeled the region in January, storm surge in particular will be incredibly costly. Then, cars were encased in an icy saltwater slurry. While this storm will be more ice-free, surging seawater will take its toll on infrastructure from cars to homes.
Surge is already eating away at beaches along the Cape town of Sandwich and with more destructive tides coming tonight and tomorrow morning, the houses on the beach may not be long for the coast.
Climate change is only making damage like this more likely. Rising seas ensure that storm surge can reach further inland. Increasing temperatures also ensures the atmosphere can hold more water vapor, which gives storms the potential to become even stronger.
All this points to the reality that we really need to be thinking about the way we build on the coast because this week's record-setting storm could become a winter mainstay in the coming decades.