With over 137 million artifacts, works of art, and specimens in its collections, the Smithsonian can't display even one percent of that at any given time. Many historically significant pieces won't go on display in our lifetimes and other likely won't ever see the light of day again. But their replicants will.
Thanks to the newly-debuted Smithsonian x3D Explorer program, a collaboration between the Smithsonian Institution and Autodesk, replicas of many of the museum's long lost artifacts will be made available online for public examination.
"The X3D Explorer is for the public to be able to get access to this digitized version of the artifacts," Brian Mathews, Vice President, Information Modeling Platform Group and Group CTO, Autodesk told Gizmodo. "It is a 3D story-telling tool that is more than just viewing, it has a gallery of priceless objects."
What's more, these high-resolution models will also be available for download. Want a model of the Wright Flyer or an uncanny-valley bust of Abraham Lincoln on your desk? Boom, now you can. You just need a 3D printer.
G/O Media may get a commission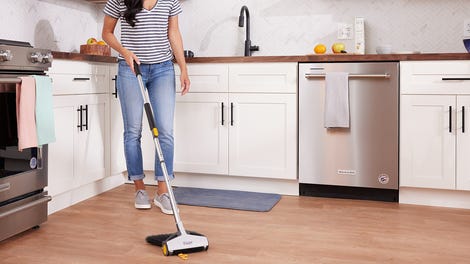 BOGO 50% Off
Flippr - BOGO 50% Off
Beyond high-tech cubicle furnishings, this platform is also expected to be a huge boon to educators and amateur historians alike. Schools around the world will have free access to the printable model blueprints, allowing their kids to directly interact with accurate reproductions of artifacts rather than simply look at them from behind a glass pane, if at all. The Smithsonian is also launching an online museum with virtual tours guided by the museum's curators including research data on the item, in addition to the 3D object explorer (below).
While the number of models available at launch today is modest, they are considered the finest examples of each museum's collections, hand-picked by the head curators themselves. To highlight the specimens' unique qualities, the Smithsonian utilized a number of AutoCAD programs including Recap Pro and Recap Photo—which generate 3D models from 2D photographs—1-2-3D Catch, Maya, and 3DStudio Max. These "are products that are used by Hollywood to tell stories," Mathews continued. "So they've used to prepare and heighten that 3D data and make these stories."
The 20 or so models initially available at today's launch will join the museum's already expansive online offering—8.45 million digital records in all—of flat media. Get ready to get lost in history without ever leaving your house.